Sponsor Announcement: USPS

The U.S. Postal Service is the only delivery service that reaches every address in the nation: 160 million residences, businesses and Post Office Boxes. The Postal Service receives no tax dollars for operating expenses and relies on the sale of postage, products and services to fund its operations.
With more than 34,000 retail locations and one of the most frequently visited websites in the federal government, usps.com, the Postal Service has annual operating revenue of more than $71 billion and delivers 48 percent of the world's mail. With more than 630,000 employees, we are one of the nation's largest employers. And we have one of the world's largest computer networks.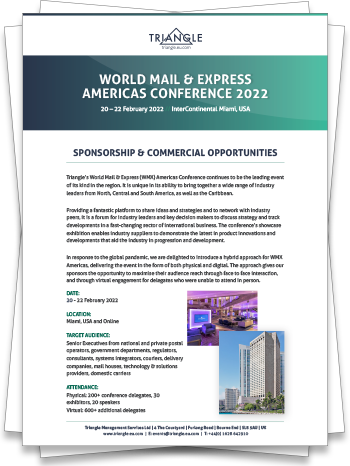 WMX Americas is taking place in Miami, from 13 – 15 February 2023. Visit www.wmxamericas.com for more information. Want to speak at WMX Americas? Answer our Call for Papers.
Subscribe to free email updates from #WMXAmericas and you will receive the latest speaker news, sponsor updates and conference offers right to your inbox.
Oops! We could not locate your form.