SPEAKER ANNOUNCEMENT – BRUCE MARSH. DIRECTOR, CORPORATE PUBLIC AFFAIRS – DEUTSCHE POST DHL AMERICAS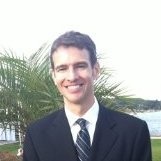 BRUCE MARSH
Director, Corporate Public Affairs 
Deutsche Post DHL Americas
Bruce Marsh is a Director in the Deutsche Post – DHL Group's Washington Corporate Public Affairs Office handling transportation, sustainability and postal policy issues ranging from increasing the supply and affordability of sustainable aviation fuel to accelerating the decarbonization the Group's ground fleet. Bruce has some two decades of experience in the industry as well as having worked both on the Senate's Homeland Security and Governmental Affairs Committee and the former House Majority Leader.
Prior to joining DP-DHL, he served as the Deputy Assistant Inspector General and Director of Government Relations for the U.S. Postal Service Office of the Inspector General, as well as Manager of International Affairs for the USPS Global Business Group. He holds a BA from Wake Forest University and an MA from The Johns Hopkins University's School of Advanced International Studies (SAIS) and is a former participant in the U.S Congress-German Bundestag Exchange for Young Professionals. Bruce currently serves as the Vice Chair of the City of Alexandria, Virginia's Transportation Commission.
WMX Americas is taking place in Miami, from 13 – 15 February 2023. Visit www.wmxamericas.com for more information. Want to speak at WMX Americas? Answer our Call for Papers.
Subscribe to free email updates from #WMXAmericas and you will receive the latest speaker news, sponsor updates and conference offers right to your inbox.
Oops! We could not locate your form.