WMX Americas Conference Agenda is Now Live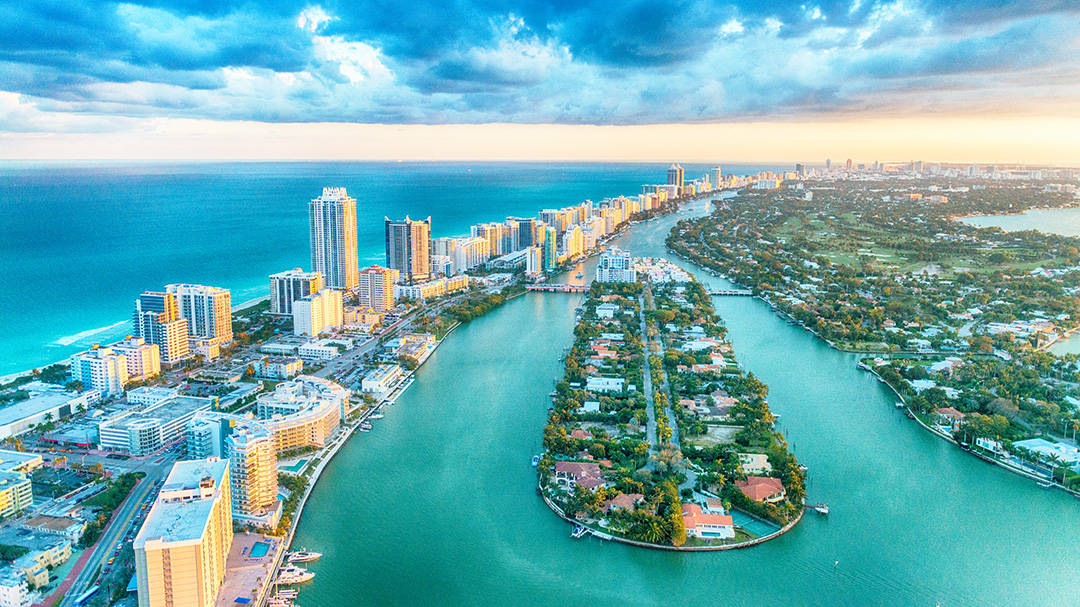 The World Mail & Express (WMX) Americas Conference is the single most influential and inspiring mail and express conference of its kind in the Americas. We return to Miami in February 2018, bigger and better than ever…
At WMX Americas you'll get the chance to network with some of the most innovative and admired brands from around the globe. Names already confirmed at this stage include:
Amazon, Aprisa Express, Austria Post, Canada Post, Correios (Brazil), Correos de Costa Rica, DHL eCommerce, FedEx Express, Jersey Post, OneWorld Express, OpenPricer, Starship Technologies.
Typically attracting over 200 senior executives, WMX Americas is a unique learning opportunity and an ideal setting to forge the partnerships that will drive your business forward in 2018.
What's more, the preliminary speaker list, and conference agenda are now available for you to view online.
WMX Americas is taking place at the InterContinental Miami, USA on Sunday 25 to Tuesday 27 February 2018. Visit the conference website or get in touch for more information.
Save with the Super Early Bird!
Save 15% on your delegate ticket. But hurry, offer ends on 1st December 2017! Group discounts are also available upon request.
UPDATE. A very warm welcome to our latest sponsors Jersey Post! If you are interested in exhibiting in our conference showcase then act fast, we have only a few stands remaining. Contact [email protected] for more information.
Stay Up To date
//

Subscribe to Updates
Subscribe to free email updates from #WMXAmericas and you will receive the latest speaker news, sponsor updates and conference offers right to your inbox.
<style><!-- [et_pb_line_break_holder] --> .etmc-input {<!-- [et_pb_line_break_holder] --> height: 40px; <!-- [et_pb_line_break_holder] --> font-family: open sans; <!-- [et_pb_line_break_holder] --> font-weight: 600; <!-- [et_pb_line_break_holder] --> border-radius: 4px; <!-- [et_pb_line_break_holder] --> border: none !important; <!-- [et_pb_line_break_holder] --> margin-right: 1% !important; <!-- [et_pb_line_break_holder] --> margin-bottom: 1% !important; <!-- [et_pb_line_break_holder] --> min-width: 256px; <!-- [et_pb_line_break_holder] --> max-width: 100%; <!-- [et_pb_line_break_holder] --> padding-left: 1% !important;<!-- [et_pb_line_break_holder] --> }<!-- [et_pb_line_break_holder] --> .etmc-subscribe {<!-- [et_pb_line_break_holder] --> width: 250px; <!-- [et_pb_line_break_holder] --> background-color: #ff9501; <!-- [et_pb_line_break_holder] --> padding: 9px; <!-- [et_pb_line_break_holder] --> font-family: Lato; <!-- [et_pb_line_break_holder] --> border: 1px solid #ff9501; <!-- [et_pb_line_break_holder] --> border-radius: 45px; <!-- [et_pb_line_break_holder] --> color: white; <!-- [et_pb_line_break_holder] --> font-size: 14px; <!-- [et_pb_line_break_holder] --> box-shadow: 0px 2px 10px rgba(0,0,0,0.3); <!-- [et_pb_line_break_holder] --> margin-top: 25px<!-- [et_pb_line_break_holder] --> }<!-- [et_pb_line_break_holder] --> <!-- [et_pb_line_break_holder] --></style><!-- [et_pb_line_break_holder] --><!-- [et_pb_line_break_holder] --><div id="mc_embed_signup"><!-- [et_pb_line_break_holder] --><form action="https://triangle.us14.list-manage.com/subscribe/post?u=fa6e513579c0afe87e72d62f9&id=21ab6af013&SIGNUP=WMXAmericas" method="post" id="mc-embedded-subscribe-form" name="mc-embedded-subscribe-form" class="validate form-inline" target="_blank" novalidate><!-- [et_pb_line_break_holder] --> <div id="mc_embed_signup_scroll"><!-- [et_pb_line_break_holder] --> <!-- [et_pb_line_break_holder] --> <!-- [et_pb_line_break_holder] --> <input type="text" value="" name="FNAME" class="required form-control etmc-input" id="mce-FNAME" placeholder="First Name*"><!-- [et_pb_line_break_holder] --><!-- [et_pb_line_break_holder] --> <!-- [et_pb_line_break_holder] --> <input type="text" value="" name="LNAME" class="required form-control etmc-input" id="mce-LNAME" placeholder="Last Name*"><!-- [et_pb_line_break_holder] --><!-- [et_pb_line_break_holder] --> <!-- [et_pb_line_break_holder] --> <input type="text" value="" name="COMPANY" class="form-control etmc-input" id="mce-COMPANY" placeholder="Company*"><!-- [et_pb_line_break_holder] --><!-- [et_pb_line_break_holder] --> <!-- [et_pb_line_break_holder] --> <input type="email" value="" name="EMAIL" class="required email form-control etmc-input" id="mce-EMAIL" placeholder="Email Address*"><!-- [et_pb_line_break_holder] --><!-- [et_pb_line_break_holder] --> <!-- [et_pb_line_break_holder] --><div style="display: none" class="mc-field-group input-group"><!-- [et_pb_line_break_holder] --> <strong>Triangle Media </strong><!-- [et_pb_line_break_holder] --> <ul><li><input type="checkbox" value="1" name="group[3049][1]" id="mce-group[3049]-3049-0"><label for="mce-group[3049]-3049-0">Post and Parcel Daily News Digest</label></li><!-- [et_pb_line_break_holder] --><li><input type="checkbox" value="2" name="group[3049][2]" id="mce-group[3049]-3049-1"><label for="mce-group[3049]-3049-1">Post and Parcel Weekly News Digest</label></li><!-- [et_pb_line_break_holder] --><li><input type="checkbox" value="2048" name="group[3049][2048]" id="mce-group[3049]-3049-2"><label for="mce-group[3049]-3049-2">Mail and Express Review Magazine</label></li><!-- [et_pb_line_break_holder] --><li><input type="checkbox" value="1024" name="group[3049][1024]" id="mce-group[3049]-3049-3"><label for="mce-group[3049]-3049-3">Third Party Content</label></li><!-- [et_pb_line_break_holder] --></ul><!-- [et_pb_line_break_holder] --></div><!-- [et_pb_line_break_holder] --><div style="display: none" class="mc-field-group input-group"><!-- [et_pb_line_break_holder] --> <strong>Triangle Events </strong><!-- [et_pb_line_break_holder] --> <ul><li><input type="checkbox" value="4" name="group[3545][4]" id="mce-group[3545]-3545-0"><label for="mce-group[3545]-3545-0">Europe, Middle East and Africa Events</label></li><!-- [et_pb_line_break_holder] --><li><input type="checkbox" value="8" name="group[3545][8]" id="mce-group[3545]-3545-1" Checked><label for="mce-group[3545]-3545-1">North and South America Events</label></li><!-- [et_pb_line_break_holder] --><li><input type="checkbox" value="16" name="group[3545][16]" id="mce-group[3545]-3545-2"><label for="mce-group[3545]-3545-2">Asia Pacific Events</label></li><!-- [et_pb_line_break_holder] --><li><input type="checkbox" value="64" name="group[3545][64]" id="mce-group[3545]-3545-3"><label for="mce-group[3545]-3545-3">Global Events</label></li><!-- [et_pb_line_break_holder] --><li><input type="checkbox" value="32" name="group[3545][32]" id="mce-group[3545]-3545-4"><label for="mce-group[3545]-3545-4">UK Events</label></li><!-- [et_pb_line_break_holder] --></ul><!-- [et_pb_line_break_holder] --></div><!-- [et_pb_line_break_holder] --><!-- [et_pb_line_break_holder] --> <div style="display: none" class="mc-field-group input-group"><!-- [et_pb_line_break_holder] --> <strong>Triangle Research </strong><!-- [et_pb_line_break_holder] --> <ul><li><input type="checkbox" value="128" name="group[3549][128]" id="mce-group[3549]-3549-0"><label for="mce-group[3549]-3549-0">Market Research</label></li><!-- [et_pb_line_break_holder] --></ul><!-- [et_pb_line_break_holder] --></div><!-- [et_pb_line_break_holder] --><!-- [et_pb_line_break_holder] --> <div style="display: none" class="mc-field-group input-group"><!-- [et_pb_line_break_holder] --> <strong>Triangle News </strong><!-- [et_pb_line_break_holder] --> <ul><li><input type="checkbox" value="256" name="group[3557][256]" id="mce-group[3557]-3557-0"><label for="mce-group[3557]-3557-0">News and Press Releases</label></li><!-- [et_pb_line_break_holder] --></ul><!-- [et_pb_line_break_holder] --></div><!-- [et_pb_line_break_holder] --> <!-- [et_pb_line_break_holder] --> <div id="mce-responses" class="clear"><!-- [et_pb_line_break_holder] --> <div class="response" id="mce-error-response" style="display:none"></div><!-- [et_pb_line_break_holder] --> <div class="response" id="mce-success-response" style="display:none"></div><!-- [et_pb_line_break_holder] --> </div> <!-- real people should not fill this in and expect good things - do not remove this or risk form bot signups--><!-- [et_pb_line_break_holder] --> <!-- [et_pb_line_break_holder] --> <div style="position: absolute; left: -5000px;" aria-hidden="true"><input type="text" name="b_fa6e513579c0afe87e72d62f9_21ab6af013" tabindex="-1" value=""></div><!-- [et_pb_line_break_holder] --> <!-- [et_pb_line_break_holder] --> <div class="clear"><input type="submit" value="SUBSCRIBE" name="subscribe" id="mc-embedded-subscribe " class="button etmc-subscribe"></div><!-- [et_pb_line_break_holder] --> </div><!-- [et_pb_line_break_holder] --></form><!-- [et_pb_line_break_holder] --></div>
<style><!-- [et_pb_line_break_holder] --> .etmc-input-mob {<!-- [et_pb_line_break_holder] --> height: 40px; <!-- [et_pb_line_break_holder] --> font-family: open sans; <!-- [et_pb_line_break_holder] --> font-weight: 600; <!-- [et_pb_line_break_holder] --> border-radius: 4px; <!-- [et_pb_line_break_holder] --> border: none !important; <!-- [et_pb_line_break_holder] --> margin-right: 1% !important; <!-- [et_pb_line_break_holder] --> margin-bottom: 3% !important; <!-- [et_pb_line_break_holder] --> width: 100%; <!-- [et_pb_line_break_holder] --> padding-left: 1% !important;<!-- [et_pb_line_break_holder] --> }<!-- [et_pb_line_break_holder] --> .etmc-subscribe {<!-- [et_pb_line_break_holder] --> width: 250px; <!-- [et_pb_line_break_holder] --> background-color: #ff9501; <!-- [et_pb_line_break_holder] --> padding: 9px; <!-- [et_pb_line_break_holder] --> font-family: Lato; <!-- [et_pb_line_break_holder] --> border: 1px solid #ff9501; <!-- [et_pb_line_break_holder] --> border-radius: 45px; <!-- [et_pb_line_break_holder] --> color: white; <!-- [et_pb_line_break_holder] --> font-size: 14px; <!-- [et_pb_line_break_holder] --> box-shadow: 0px 2px 10px rgba(0,0,0,0.3); <!-- [et_pb_line_break_holder] --> margin-top: 25px<!-- [et_pb_line_break_holder] --> }<!-- [et_pb_line_break_holder] --> <!-- [et_pb_line_break_holder] --></style><!-- [et_pb_line_break_holder] --><!-- [et_pb_line_break_holder] --><div id="mc_embed_signup"><!-- [et_pb_line_break_holder] --><form action="https://triangle.us14.list-manage.com/subscribe/post?u=fa6e513579c0afe87e72d62f9&id=21ab6af013&SIGNUP=WMXAmericas" method="post" id="mc-embedded-subscribe-form" name="mc-embedded-subscribe-form" class="validate form-inline" target="_blank" novalidate><!-- [et_pb_line_break_holder] --> <div id="mc_embed_signup_scroll"><!-- [et_pb_line_break_holder] --> <!-- [et_pb_line_break_holder] --> <!-- [et_pb_line_break_holder] --> <input type="text" value="" name="FNAME" class="required form-control etmc-input-mob" id="mce-FNAME" placeholder="First Name*"><!-- [et_pb_line_break_holder] --><!-- [et_pb_line_break_holder] --> <!-- [et_pb_line_break_holder] --> <input type="text" value="" name="LNAME" class="required form-control etmc-input-mob" id="mce-LNAME" placeholder="Last Name*"><!-- [et_pb_line_break_holder] --><!-- [et_pb_line_break_holder] --> <!-- [et_pb_line_break_holder] --> <input type="text" value="" name="COMPANY" class="form-control etmc-input-mob" id="mce-COMPANY" placeholder="Company*"><!-- [et_pb_line_break_holder] --><!-- [et_pb_line_break_holder] --> <!-- [et_pb_line_break_holder] --> <input type="email" value="" name="EMAIL" class="required email form-control etmc-input-mob" id="mce-EMAIL" placeholder="Email Address*"><!-- [et_pb_line_break_holder] --><!-- [et_pb_line_break_holder] --> <!-- [et_pb_line_break_holder] --><div style="display: none" class="mc-field-group input-group"><!-- [et_pb_line_break_holder] --> <strong>Triangle Media </strong><!-- [et_pb_line_break_holder] --> <ul><li><input type="checkbox" value="1" name="group[3049][1]" id="mce-group[3049]-3049-0"><label for="mce-group[3049]-3049-0">Post and Parcel Daily News Digest</label></li><!-- [et_pb_line_break_holder] --><li><input type="checkbox" value="2" name="group[3049][2]" id="mce-group[3049]-3049-1"><label for="mce-group[3049]-3049-1">Post and Parcel Weekly News Digest</label></li><!-- [et_pb_line_break_holder] --><li><input type="checkbox" value="2048" name="group[3049][2048]" id="mce-group[3049]-3049-2"><label for="mce-group[3049]-3049-2">Mail and Express Review Magazine</label></li><!-- [et_pb_line_break_holder] --><li><input type="checkbox" value="1024" name="group[3049][1024]" id="mce-group[3049]-3049-3"><label for="mce-group[3049]-3049-3">Third Party Content</label></li><!-- [et_pb_line_break_holder] --></ul><!-- [et_pb_line_break_holder] --></div><!-- [et_pb_line_break_holder] --><div style="display: none" class="mc-field-group input-group"><!-- [et_pb_line_break_holder] --> <strong>Triangle Events </strong><!-- [et_pb_line_break_holder] --> <ul><li><input type="checkbox" value="4" name="group[3545][4]" id="mce-group[3545]-3545-0"><label for="mce-group[3545]-3545-0">Europe, Middle East and Africa Events</label></li><!-- [et_pb_line_break_holder] --><li><input type="checkbox" value="8" name="group[3545][8]" id="mce-group[3545]-3545-1" Checked><label for="mce-group[3545]-3545-1">North and South America Events</label></li><!-- [et_pb_line_break_holder] --><li><input type="checkbox" value="16" name="group[3545][16]" id="mce-group[3545]-3545-2"><label for="mce-group[3545]-3545-2">Asia Pacific Events</label></li><!-- [et_pb_line_break_holder] --><li><input type="checkbox" value="64" name="group[3545][64]" id="mce-group[3545]-3545-3"><label for="mce-group[3545]-3545-3">Global Events</label></li><!-- [et_pb_line_break_holder] --><li><input type="checkbox" value="32" name="group[3545][32]" id="mce-group[3545]-3545-4"><label for="mce-group[3545]-3545-4">UK Events</label></li><!-- [et_pb_line_break_holder] --></ul><!-- [et_pb_line_break_holder] --></div><!-- [et_pb_line_break_holder] --><!-- [et_pb_line_break_holder] --> <div style="display: none" class="mc-field-group input-group"><!-- [et_pb_line_break_holder] --> <strong>Triangle Research </strong><!-- [et_pb_line_break_holder] --> <ul><li><input type="checkbox" value="128" name="group[3549][128]" id="mce-group[3549]-3549-0"><label for="mce-group[3549]-3549-0">Market Research</label></li><!-- [et_pb_line_break_holder] --></ul><!-- [et_pb_line_break_holder] --></div><!-- [et_pb_line_break_holder] --><!-- [et_pb_line_break_holder] --> <div style="display: none" class="mc-field-group input-group"><!-- [et_pb_line_break_holder] --> <strong>Triangle News </strong><!-- [et_pb_line_break_holder] --> <ul><li><input type="checkbox" value="256" name="group[3557][256]" id="mce-group[3557]-3557-0"><label for="mce-group[3557]-3557-0">News and Press Releases</label></li><!-- [et_pb_line_break_holder] --></ul><!-- [et_pb_line_break_holder] --></div><!-- [et_pb_line_break_holder] --> <!-- [et_pb_line_break_holder] --> <div id="mce-responses" class="clear"><!-- [et_pb_line_break_holder] --> <div class="response" id="mce-error-response" style="display:none"></div><!-- [et_pb_line_break_holder] --> <div class="response" id="mce-success-response" style="display:none"></div><!-- [et_pb_line_break_holder] --> </div> <!-- real people should not fill this in and expect good things - do not remove this or risk form bot signups--><!-- [et_pb_line_break_holder] --> <!-- [et_pb_line_break_holder] --> <div style="position: absolute; left: -5000px;" aria-hidden="true"><input type="text" name="b_fa6e513579c0afe87e72d62f9_21ab6af013" tabindex="-1" value=""></div><!-- [et_pb_line_break_holder] --> <!-- [et_pb_line_break_holder] --> <div class="clear"><input type="submit" value="SUBSCRIBE" name="subscribe" id="mc-embedded-subscribe " class="button etmc-subscribe"></div><!-- [et_pb_line_break_holder] --> </div><!-- [et_pb_line_break_holder] --></form><!-- [et_pb_line_break_holder] --></div>
Every now and then, Triangle (the conference organisers) would like to send you information that delivers, develops and promotes our products and services that are relevant to you. Submitting your details tells us that you're OK with this and you also agree to our privacy policy and cookie policy. You can, of course, opt out of these communications at any time.