JPGL is a trusted network providing safe, secure and speedy logistics solutions for businesses around the globe. Part of Jersey Post, the postal authority for Jersey, Channel Islands, JPGL offers a range of international services to clients around the world. These services are built on over 40 years' postal experience, and are provided through key global partners in order to successfully build and tailor international, bespoke services for a range of international customers.

Hurricane Commerce is a world-leader in the provision of complete and accurate data for cross-border eCommerce. The company, founded in 2016 and private equity-backed, counts Emirates Post, Royal Mail, SEKO, An Post, Australia Post, 4PX, Yanwen and DG Pro Carrier among its growing portfolio of customers. Hurricane's AI-driven, real-time data solutions include Zephyr, its lightning quick data enhancement tool, and Aura, which covers the three critical cross-border areas of duty and tax calculation, prohibited and restricted goods screening and denied parties screening. With customs authorities now enforcing the major regulatory changes of 2021, including the US STOP Act and the EU's abolition of the VAT exemption on low-value goods, the need for compliant data has never been greater. Hurricane's team of experts, from the worlds of tech, logistics and content and compliance, is enabling its customers to achieve frictionless cross-border trade.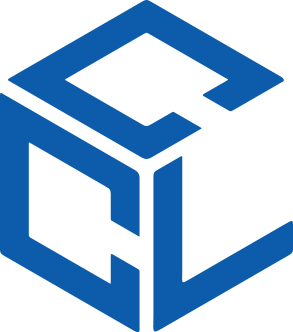 CCL specialises in Gateway Logistics Solutions for cross border e-commerce, international courier, postal houses and the global forwarding industry. We can offer a one stop-shop: a fully integrated suite of services designed to simplify and expedite e-commerce shipments into the UK and Eurozone – any type of consolidation. Seamless and cost-effective, CCL bringing together services provided by a network of experienced freight forwarders and express courier partners, in a unified solution. With wholesale buying power, CCL has negotiated competitive rates for its customers, meaning they no longer have to shop around for the best deals. Using expertise developed through designing its own customised computer systems, CCL integrates all the diverse supply chain systems in an easy to use 'front end' tracking and reporting solution.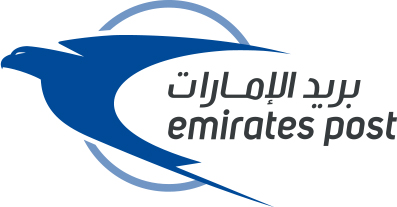 Emirates Post is a diversified postal corporation providing postal and non-postal services through a network of 109 post offices around the UAE. In 2007, Emirates Post became one of the subsidiaries of Emirates Post Group under a Federal decree in 2013. The other subsidiaries under the group are Electronic Document Centre (EDC); and Wall Street Exchange. We provide post and express solutions for individuals and businesses. Our services cover domestic and international geographies, and the collection and delivery of wide range of outbound and inbound items. Our non-postal services cater to individuals, businesses and communities with a portfolio of services that include government services, utility bill payments, retail insurance, money remittance, travel bookings and advertising by post. Our partnership with government agencies and commercial enterprises enable us to offer completely secure and convenient services for customers in the UAE.

ePost Global is a technology enabled global shipping solutions provider. Our international parcel and shipping solutions allow businesses to streamline global distribution while increasing customer satisfaction. Our worldwide network, technology-backed support model and extensive knowledge of international shipping requirements provide a seamless experience with delivery reliability, accuracy and consistency.

Escher powers the world's first and last mile deliveries, helping Posts connect nearly 1 billion consumers with global ecommerce networks. Postal operators rely on Escher to deliver an enhanced retail and digital customer experience, to activate new revenue streams, and to realize new delivery economics. The company's award-winning customer engagement platform, Riposte, and Escher's full-service support helps Posts become next generation enablers of ecommerce. First and last mile delivery becomes streamlined, efficient, and profitable and is powered by the most customer-centric, low-cost, retail network imaginable. Posts can also rapidly expand and deepen all points of engagement with ease and in a highly cost-effective way.

Eurora™ is an intelligent cross border compliance platform. Our fully automated and science-backed AI allows companies to save time and resources while handling large amounts of data near-instantly and precisely. We've developed the world´s most advanced machine learning technology to manage cross-border taxes, goods descriptions, and electronic declarations. Eurora™ deliver critical services including HS Code Allocation, Duty and Tax Calculation, Electronic Custom Declarations, Fiscal Representation (including IOSS VAT intermediary) and Customs Clearance in European Countries.

Infinium Logistics is a pan-European logistics solutions business. Established to respond to demands of the long-term rise of e-commerce, particularly through innovation in the last mile logistics market, it helps logistics providers to get closer to their customers by increasing delivery speed, improving business efficiencies, and reducing their carbon footprint. Operating globally, the business has a strong team of professionals located across the UK, Germany, Spain, France, Italy, and Poland, who draw on deep sector experience across the logistics, car parking and property investment markets. Leveraging this expertise, major focuses include repurposing underused real estate in our towns and cities into hyper local logistics hubs and supporting businesses globally with their transition to Electric Vehicles.

MailAmericas is a cross border logistics company connecting players all over the world. Leaning on our two decades of expertise in handling printed matter and cross-border deliveries in developing countries, MailAmericas is playing a monumental role in enabling international companies to go neck and neck with domestic players during the Latin American e-commerce explosion. MailAmericas is currently aiding e-commerce companies and retailers to deliver more than three million international packages per month in Latin America, and the figure is expected to cross the five million mark by 2022. Find out why the largest worldwide marketplaces partners with MailAmericas for their cross border BtoC and BtoB solutions at: https://www.linkedin.com/company/mailamericas-mailatinamerica or by contacting their team.

One World Express is a globally recognised, respected and leading cost effective domestic and cross-border distribution solutions provider.Established since 1998, One World's Worldwide strategic partnerships allows them to lead in the cross border arena to provide a first class service and innovative solutions to online sellers, 3PL's, 4PL's, Marketplaces and resellers of distribution solutions within the industry.
Today's cross border commerce requires a wide variety of solutions, flexibility, services and technology is a key to effectively meeting the online market place, merchants & consumer's expectations. It is important to empower online retailers with cross-border solutions that brings choice and flexibility which would enable them to deliver on their own and the consumer's expectations. End-to-end tracking, full visibility, multiple shipping options based on SKU, Basket value, Geographical location, Consumer requirement and e-retailers budgets play a vital role in effectively delivering a successful cross border commerce strategy. Can a single IT platform deliver these complex requirements to successfully operate cross border commerce?
One World Express delivers these solutions through a single API connection into their technology platform "Smarttrack" where over 130+ carriers can be accessed for Omni-channel deliveries worldwide. These include multiple posts Semi Tracked and Tracked Solutions, in Country local hero Couriers and Worldwide Express through integrators. This brings immense flexibility and choice which is much required in the cross border distribution space. Data driven logistics solutions and analytics helps One World deliver solutions the markets are seeking.

Pro Carrier are specialists in supporting eCommerce retailers with their B2C cross border delivery. We offer retailers a range of global delivery options, supported by a choice of final mile delivery partners al backed up with smart and intuitive IT solutions to suit high demand that exists in this industry.

RouteSmart Technologies enables parcel, postal, and home delivery operators around the globe to build more efficient routes. We offer fast, scalable cloud-based solutions for daily dynamic parcel routing, as well as software solutions for strategic route planning of your changing postal routes.

The United Postal Group enables customers to send their mail and parcels all over the world. UPG can calculate shipment prices down to the gram, which makes parcel shipping considerably cheaper compared to existing parcel services. Shipping costs can be viewed, compared and booked via the self-programmed UPG Shipment Client software. The software works like a comparison portal and its algorithm always finds the best price and the best delivery quality from over 60,000 rates. Customers can enter the most important key data of their shipment and are then provided with the correct shipping label at the click of a mouse. By using the UPG software and its individual user interface, the customer has a complete overview of all the parcels or letters he has sent. From the delivery address, to the tracking code and received returns, to their renewed dispatch. For customers who also use UPG's fulfilment services, the software's inventory management also provides, for example, the current stock of items available in the warehouse.

Zonos provides scalable technology to simplify the complexities of international commerce making it accessible to everyone. We create products that allow businesses to take full control of their cross-border trade experience. Our SaaS solutions alleviate the headaches of cross-border trade with APIs and software that provide businesses with the tools and data they need to scale globally, including the only true landed cost solution on the market. Zonos has doubled in size every year since its inception, to become the leader in cross-border technology, helping thousands of businesses better serve their international partners and customers. Our team of industry and software experts is expanding rapidly, both locally and globally.
The World Mail & Express Series brings together some of the biggest names in the delivery industry. Why not position your brand as a leader at America's premier delivery conference?
For details of commercial opportunities contact Tom Ross-Joannou via email or call +44 (0)1628 642910 to discuss the options available.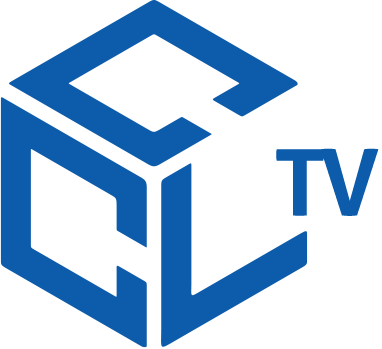 For over 20 years you've known CCL as a market leader, a trusted partner in global logistics, an eCommerce and gateway clearance expert. As the world has been grounded for some time, CCL wanted to develop ways to stay in contact with our industry, partners and friends, so we branched out and started CCL TV. In CCL TV, we aim to film interviews and discuss some of the many different aspects of the logistics industry and those behind the large and smaller brands. Our new neutral platform will provide a dynamic and low key discussion forum and platform for industry experts and specialists to share know-how, experience, debate issues, topics of the day, whilst taking a superb opportunity to stimulate interest in the own brand story. To date, we welcome and invite C-Level thought leaders to discuss their brand, challenges and growth areas with the audience.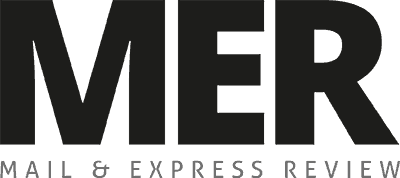 Mail & Express Review was launched in 2006, and is a high quality, feature-led publication focusing on the mail and express industries. The magazine is published quarterly and represents a unique opportunity to reach senior industry decision makers across the globe.

Post&Parcel is at the heart of the mail and express industry and is the most trusted source of business intelligence and networking available to delivery professionals around the world. Every week, P&P features the latest news, analysis of trends, insightful viewpoints, industry events and exclusive interviews with leading experts.
Subscribe to free email updates from #WMXAmericas and you will receive the latest speaker news, sponsor updates and conference offers right to your inbox.
Oops! We could not locate your form.