For details of commercial opportunities contact 
Tom Ross-Joannou
 or 
Stephen Clark
 via email or on +44(0) 1628 642910 to discuss the options available.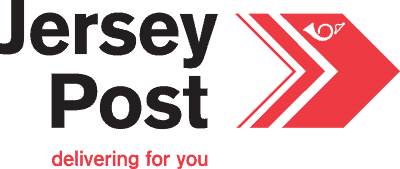 Jersey Post
 has been an independent postal operator since 1969 offering a range of postal and logistics services to local consumers and businesses. More recently, working with our global partner network of approximately 200 countries, Jersey Post has developed a comprehensive range of specialist, worldwide distribution routes. As part of our own recent business expansion, we now have established trading locations outside of the Channel Islands including the US and the UK. This expansion enables us to provide on and off-island logistics management for any size, or type of item, in order to support our clients' own business development and growth whether they are in the Channel Islands or further afield.
www.jerseypost.com

Accenture
is a leading global professional services company, providing a broad range of services and solutions in strategy, consulting, digital, technology and operations. Combining unmatched experience and specialized skills across more than 40 industries and all business functions—underpinned by the world's largest delivery network—Accenture works at the intersection of business and technology to help clients improve their performance and create sustainable value for their stakeholders. With more than 435,000 people serving clients in more than 120 countries, Accenture drives innovation to improve the way the world works and lives. Visit us at
www.accenture.com

Aprisa Express
is a US headquartered e-commerce innovator that provides customised international shipping services to and from the Americas for parcels, mail and express freight. With extensive experience and claiming the largest distribution network across Latin America, Aprisa Express has been supporting worldwide parcel carriers, retailers and mailers to this region for many years. In particular, Aprisa Express has been delivering to Brazil for 28 years, and was one of the first companies to offer overseas shippers a seamless duty and tax collection solution for this market. We also support drop shipments from Asia and the Rest of the World into the USA and Latin America. With a management team you can trust, Aprisa Express provides the most efficient and reliable service available. You can count on us to exceed your delivery requirements and service expectations.

www.aprisaexpress.com

Boxeway is a tech company inspired by people and motivated by innovation. In 2014 Boxeway launched Argentina its solution of smart lockers platform focused on solving the inefficiencies of the first and last miles. In 2015, the company launched its public and agnostic network of eLockers, Packasap to provide logistics services for different industries and segments. Nowadays Boxeway offers many services to companies in the seeking of automation, speed, efficiency, and security in the exchange of objects and documents. As its platform solution was designed with a special focus on satisfying the needs and characteristics of the Latinamerican market, Boxeway became a regional reference with ongoing projects with major market players in Argentina, Paraguay, Brazil, Chile, Peru, and Uruguay. www.boxeway.com
CCL
specialises in Gateway Logistics Solutions for cross border e commerce, international courier, postal houses and the global forwarding industry. We can offer a one stop-shop: a fully integrated suite of services designed to simplify and expedite e-commerce shipments into the UK and Eurozone – any type of consolidation. Seamless and cost-effective, CCL bringing together services provided by a network of experienced freight forwarders and express courier partners, in a unified solution. With wholesale buying power, CCL has negotiated competitive rates for its customers, meaning they no longer have to shop around for the best deals. Using expertise developed through designing its own customised computer systems, CCL integrates all the diverse supply chain systems in an easy to use 'front end' tracking and reporting solution.
www.ccllhr.com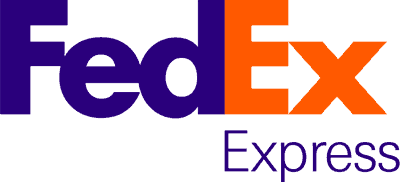 FedEx
provides customers and businesses worldwide with a broad portfolio of transportation, e-commerce and business services. With annual revenues of $61 billion, the company offers integrated business applications through operating companies competing collectively and managed collaboratively, under the respected FedEx brand. Consistently ranked among the world's most admired and trusted employers, FedEx inspires its more than 400,000 team members to remain "absolutely, positively" focused on safety, the highest ethical and professional standards and the needs of their customers and communities. To learn more about how FedEx connects people and possibilities around the world, please visit
about.fedex.com
.

INFORM
specialises in Agile Optimisation Software to improve planning and operational decision making. INFORM's Agile Yard Management software, SyncroTESS, optimised the handling of load units in post and parcel centres. Through the synchronised interaction between gate, yard, and sorting centre, SyncroTESS enables an efficient, transparent, and optimised yard management reducing cost, increasing yard productivity, and improving on-time performance.
Simplify Now:
www.inform-software.com/ymsmadesimple

One World Express
is a global e-commerce B2C courier and logistics company which is expanding through technology, efficiency, reliability and excellence in customer service. With an established presence in major markets around the world, One World Express is a target driven establishment with dedicated professionals possessing years of experience in the courier and logistics industry at its helm. We have helped revolutionise cross border trade by assisting e-tailers with a global distribution facility through our in-house bespoke software which can be easily integrated into any OMS (Order Management System) and WMS (Warehouse Management Systems) and also provides a returns management process through our International hubs creating a platform for an efficient and transparent total parcel management solution. Besides this state of the art technology that's available for B2C logistics, One World Express also offers a bespoke personalisation opportunity on the shipping labels that are generated from their system. This gives E-tailers an opportunity to further expose their brand to the market and consumers.
www.oneworldexpress.com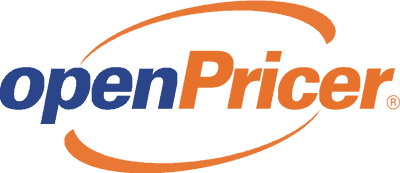 Open Pricer 
enables parcels networks to optimise and effectively manage prices to reach profitable growth with a typical effect of 2 to 3 points of additional net margin. We have developed an in-depth knowledge of your business by working with market leaders. We can help you improve pricing strategy, optimise price increase campaigns, build accurate quotes and effectively monitor customer contracts.
www.openpricer.com

The
International Mailers' Advisory Group (IMAG)
is the premier representative of the U.S. international mailing sector. Our core mission is to address barriers to the efficient flow of information and goods across borders for those companies utilising postal services. IMAG represents a diverse community of marketers, vendors and international mailing organisations.
www.internationalmailers.net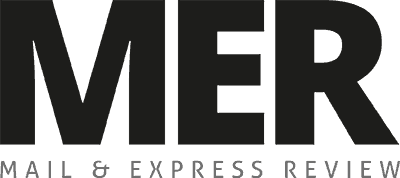 Mail & Express Review
was launched in 2006, and is a high quality, feature-led publication focusing on the mail and express industries. The magazine is published quarterly and represents a unique opportunity to reach senior industry decision makers across the globe.
www.triangle.eu.com/mer

Post&Parcel
is at the heart of the mail and express industry and is the most trusted source of business intelligence and networking available to delivery professionals around the world. Every week, P&P features the latest news, analysis of trends, insightful viewpoints, industry events and exclusive interviews with leading experts. It's free to register.

www.postandparcel.info
For details of commercial opportunities contact 
Tom Ross-Joannou
 or 
Stephen Clark
 via email or on +44(0) 1628 642910 to discuss the options available.
Stay Up To date
//

Subscribe to Updates
Subscribe to free email updates from #WMXAmericas and you will receive the latest speaker news, sponsor updates and conference offers right to your inbox.