Eurora™ is an intelligent cross border compliance platform. Our fully automated and science-backed AI allows companies to save time and resources while handling large amounts of data near-instantly and precisely. We've developed the world´s most advanced machine learning technology to manage cross-border taxes, goods descriptions, and electronic declarations. Eurora™ deliver critical services including HS Code Allocation, Duty and Tax Calculation, Electronic Custom Declarations, Fiscal Representation (including IOSS VAT intermediary) and Customs Clearance in European Countries.
Shypmax is India's first & only Crossborder Logistics Platform backed by a contemporary product and premium service. We are one of the first IOSS-ready courier services in India, focusing on compliance with new regulations in the European Union (EU). We deliver to 220 countries in the UK, USA, South East Asia, Australia, Europe, & Canada with 70+ carrier and network partnerships placed globally with a perfect combination of technology and optimized shipping solutions.

Zonos provides scalable technology to simplify the complexities of international commerce making it accessible to everyone. We create products that allow businesses to take full control of their cross-border trade experience. Our SaaS solutions alleviate the headaches of cross-border trade with APIs and software that provide businesses with the tools and data they need to scale globally, including the only true landed cost solution on the market. Zonos has doubled in size every year since its inception, to become the leader in cross-border technology, helping thousands of businesses better serve their international partners and customers. Our team of industry and software experts is expanding rapidly, both locally and globally.

Open Pricer provides a cloud-based pricing platform that empowers businesses to sell smarter and faster, thus improving their financial performance. This solution is based on an extensive experience gained from working for many years with global market leaders. It helps sales and pricing teams to improve revenue management strategy, build more accurate quotes, optimise price increase campaigns, effectively monitor contracts to retain customers and maximise their lifetime value.
The World Mail & Express Series brings together some of the biggest names in the delivery industry. Why not position your brand as a leader at America's premier delivery conference?
For details of commercial opportunities contact Stephen Clark or Tom Ross-Joannou via email or call +44 (0)1628 642910 to discuss the options available.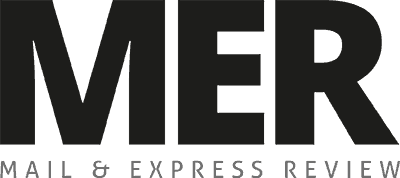 Mail & Express Review was launched in 2006, and is a high quality, feature-led publication focusing on the mail and express industries. The magazine is published quarterly and represents a unique opportunity to reach senior industry decision makers across the globe.

Post&Parcel is at the heart of the mail and express industry and is the most trusted source of business intelligence and networking available to delivery professionals around the world. Every week, P&P features the latest news, analysis of trends, insightful viewpoints, industry events and exclusive interviews with leading experts.
Subscribe to free email updates from #WMXAmericas and you will receive the latest speaker news, sponsor updates and conference offers right to your inbox.
Oops! We could not locate your form.