APG eCommerce Solutions is one of the leading suppliers of cross-border e-commerce delivery solutions. With an established presence in key global trade lanes, including Asia, Europe and the USA, APG provides end-to-end logistics solutions to a portfolio of iconic global e-commerce merchants. We offer a unique delivery experience thanks to our bespoke platform that combines Australia Post's unrivalled last-mile capabilities with a strong partnership network of postal operators and best-in-class e-commerce delivery companies such as SaiCheng Logistics, Australia Post's joint venture with China Post for China.

Eurora™ is an intelligent cross border compliance platform. Our fully automated and science-backed AI allows companies to save time and resources while handling large amounts of data near-instantly and precisely. We've developed the world´s most advanced machine learning technology to manage cross-border taxes, goods descriptions, and electronic declarations. Eurora™ deliver critical services including HS Code Allocation, Duty and Tax Calculation, Electronic Custom Declarations, Fiscal Representation (including IOSS VAT intermediary) and Customs Clearance in European Countries.

Hurricane Commerce is a world-leader in the provision of complete and accurate data for cross-border eCommerce. The company, founded in 2016 and private equity-backed, counts Emirates Post, Royal Mail, SEKO, An Post, Australia Post, 4PX, Yanwen and DG Pro Carrier among its growing portfolio of customers. Hurricane's AI-driven, real-time data solutions include Zephyr, its lightning quick data enhancement tool, and Aura, which covers the three critical cross-border areas of duty and tax calculation, prohibited and restricted goods screening and denied parties screening. With customs authorities now enforcing the major regulatory changes of 2021, including the US STOP Act and the EU's abolition of the VAT exemption on low-value goods, the need for compliant data has never been greater. Hurricane's team of experts, from the worlds of tech, logistics and content and compliance, is enabling its customers to achieve frictionless cross-border trade.

Purolator Inc. is Canada's leading integrated freight, parcel and logistics solutions provider. Celebrating over 50 years of delivering its customers' promises, Purolator continues to expand its reach, renowned service levels and reliability to more people, more businesses and more places across the country and around the world. Purolator is proud of its Canadian heritage and is focused on sustainably positioning itself for future growth and success. Purolator is also committed to contributing to the well-being of the communities it serves and where more than 11,500 of its teammates live, work and play.

Shypmax is India's first & only Crossborder Logistics Platform backed by a contemporary product and premium service. We are one of the first IOSS-ready courier services in India, focusing on compliance with new regulations in the European Union (EU). We deliver to 220 countries in the UK, USA, South East Asia, Australia, Europe, & Canada with 70+ carrier and network partnerships placed globally with a perfect combination of technology and optimized shipping solutions.

Zonos provides scalable technology to simplify the complexities of international commerce making it accessible to everyone. We create products that allow businesses to take full control of their cross-border trade experience. Our SaaS solutions alleviate the headaches of cross-border trade with APIs and software that provide businesses with the tools and data they need to scale globally, including the only true landed cost solution on the market. Zonos has doubled in size every year since its inception, to become the leader in cross-border technology, helping thousands of businesses better serve their international partners and customers. Our team of industry and software experts is expanding rapidly, both locally and globally.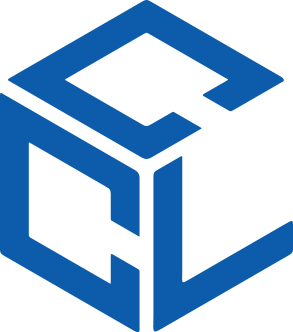 CCL specialises in Gateway Logistics Solutions for cross border e-commerce, international courier, postal houses and the global forwarding industry. We can offer a one stop-shop: a fully integrated suite of services designed to simplify and expedite e-commerce shipments into the UK and Eurozone – any type of consolidation. Seamless and cost-effective, CCL bringing together services provided by a network of experienced freight forwarders and express courier partners, in a unified solution. With wholesale buying power, CCL has negotiated competitive rates for its customers, meaning they no longer have to shop around for the best deals. Using expertise developed through designing its own customised computer systems, CCL integrates all the diverse supply chain systems in an easy to use 'front end' tracking and reporting solution.

ePost Global is a technology enabled global shipping solutions provider. Our international parcel and shipping solutions allow businesses to streamline global distribution while increasing customer satisfaction. Our worldwide network, technology-backed support model and extensive knowledge of international shipping requirements provide a seamless experience with delivery reliability, accuracy and consistency.

JPGL is a trusted network providing safe, secure and speedy logistics solutions for businesses around the globe. Part of Jersey Post, the postal authority for Jersey, Channel Islands, JPGL offers a range of international services to clients around the world. These services are built on over 50 years' postal experience, and are provided through key global partners in order to successfully build and tailor international, bespoke services for a range of international customers.

K-PARCEL is a Joint Venture between Kerry eCommerce (KEC), the eCommerce division under Kerry Logistics Network Limited (Stock Code 0636.HK), Spain's national postal service Sociedad Estatal de Correos y Telégrafos, S.A. ('Correos') and Global Freight System Forwarding Limited (GFS), a leading Guangzhou based freight forwarder for ecommerce logistics solutions.
K-Parcel provide cost-competitive and fully compliant end-to-end e-commerce logistics solutions outbound from China to worldwide destinations, and inbound from worldwide to China and South East Asia.

Open Pricer provides a cloud-based pricing platform that empowers businesses to sell smarter and faster, thus improving their financial performance. This solution is based on an extensive experience gained from working for many years with global market leaders. It helps sales and pricing teams to improve revenue management strategy, build more accurate quotes, optimise price increase campaigns, effectively monitor contracts to retain customers and maximise their lifetime value.

The U.S. Postal Service is the only delivery service that reaches every address in the nation: 160 million residences, businesses and Post Office Boxes. The Postal Service receives no tax dollars for operating expenses and relies on the sale of postage, products and services to fund its operations.
With more than 34,000 retail locations and one of the most frequently visited websites in the federal government, usps.com, the Postal Service has annual operating revenue of more than $71 billion and delivers 48 percent of the world's mail. With more than 630,000 employees, we are one of the nation's largest employers. And we have one of the world's largest computer networks.

ZigZag provides a retailer branded returns portal that links directly from the returns page on your website. Our software makes intelligent decisions, knowing the most route-efficient ZigZag warehouse to send the return to, so we can consolidate, resell or refulfil to another customer. By using the ZigZag returns platform, you can save money on returns, customers can get faster refunds, and stock will be back in the supply chain and available for sale more quickly.
The World Mail & Express Series brings together some of the biggest names in the delivery industry. Why not position your brand as a leader at America's premier delivery conference?
For details of commercial opportunities contact Stephen Clark or Tom Ross-Joannou via email or call +44 (0)1628 642910 to discuss the options available.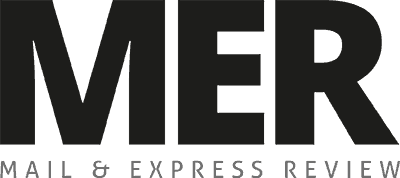 Mail & Express Review was launched in 2006, and is a high quality, feature-led publication focusing on the mail and express industries. The magazine is published quarterly and represents a unique opportunity to reach senior industry decision makers across the globe.

Post&Parcel is at the heart of the mail and express industry and is the most trusted source of business intelligence and networking available to delivery professionals around the world. Every week, P&P features the latest news, analysis of trends, insightful viewpoints, industry events and exclusive interviews with leading experts.
Subscribe to free email updates from #WMXAmericas and you will receive the latest speaker news, sponsor updates and conference offers right to your inbox.
Oops! We could not locate your form.