Our exclusive showcase exhibition brings together the best technology and service providers, as well as operators, who will be presenting the latest products and services available to the mail and express industry.

Navigating the complex landscape of global shipping and logistics presents new challenges for fast-growing brands every day. At Auctane, we serve and champion these businesses in everything we do. We are a team of shipping and software experts with a passion for helping businesses move their ideas, dreams, and innovations around the globe. Our software solutions power billions of shipments every year and enable businesses to manage complex logistic channels with ease, optimizing their time, energy, and resources. Auctane brands include ShipStation, Stamps.com, Packlink, ShippingEasy, ShipWorks, ShipEngine, Endicia, Shipsi, GlobalPost, and Metapack, with offices in El Segundo, Austin, London, Madrid, Sunnyvale, Zielona Gora, Atlanta, and St. Louis.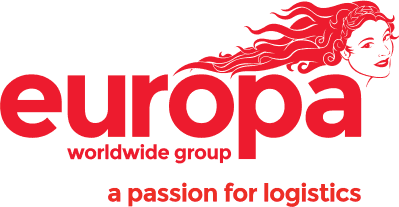 Europa Worldwide Group is one of the largest privately owned Transport and Logistics companies in the United Kingdom, delivering cost-effective freight solutions since 1966. Europa's services are structured over five operating divisions: – Europa Road, Europa Air & Sea, Europa Warehouse and Europa Contact Centre, as well as our specialist full load sister company, Continental Cargo Carriers. Europa utilises these divisions to tailor a bespoke solution to match any specific customer requirement. A powerful logistics network supported by key partnerships in Europe, Hong Kong, China, USA, Canada and Australia provides express distribution and line-haul services to the mail, packet, parcel and e-commerce industries. In the UK a team of mail experts provide logistics management support and provide you with a cost effective, efficient and reliable solution.

Eurora™ is an intelligent cross border compliance platform. Our fully automated and science-backed AI allows companies to save time and resources while handling large amounts of data near-instantly and precisely. We've developed the world's most advanced machine learning technology to manage cross-border taxes, goods descriptions, and electronic declarations. Eurora™ deliver critical services including HS Code Allocation, Duty and Tax Calculation, Electronic Custom Declarations, Fiscal Representation (including IOSS VAT intermediary) and Customs Clearance in European Countries.

The International Mailers' Advisory Group (IMAG) is the premier representative of the U.S. international mailing sector. Our core mission is to address barriers to the efficient flow of information and goods across borders for those companies utilising postal services. IMAG represents a diverse community of consolidators, marketers, vendors and international mailing organisations.

Leipzig/Halle Airport (LEJ) is the third-largest air cargo hub in Europe. Freight volumes during the first six months of the year totalled 767,559 tonnes, an increase of 0.2 percent.
The airport is DHL's largest hub in the world and it is the first regional air cargo centre for Amazon Air in Europe. This makes LEJ one of the most important hubs for express and e-commerce shipments. 
LEJ has a 24-hour operating permit for cargo flights and is directly connected to the trans-European motorway and railway networks.   Companies based at the airport can handle all kinds of air freight and cargo planes. The airport also has CEIV Pharma certification and is able to handle temperature-sensitive and time-critical pharmaceutical shipments like vaccines round the clock.
Overall, more than 70 cargo airlines fly to the airport and serve a network of routes, which encompasses more than 250 destinations around the globe.

Our over 37 years of address expertise started with ZIP+4 and turned into so much more. Melissa is a single-source vendor of global address management, data quality and identity verification solutions that help organizations harness accurate data for a more compelling customer view. Our industry-leading solutions have processed over 1 trillion address, name, phone and email records, making it clear why thousands of businesses worldwide trust Melissa with their data quality needs.

Open Pricer provides a cloud-based pricing platform that empowers businesses to sell smarter and faster, thus improving their financial performance. This solution is based on an extensive experience gained from working for many years with global market leaders. It helps sales and pricing teams to improve revenue management strategy, build more accurate quotes, optimise price increase campaigns, effectively monitor contracts to retain customers and maximise their lifetime value.
Shypmax is India's first & only Crossborder Logistics Platform backed by a contemporary product and premium service. We are one of the first IOSS-ready courier services in India, focusing on compliance with new regulations in the European Union (EU). We deliver to 220 countries in the UK, USA, South East Asia, Australia, Europe, & Canada with 70+ carrier and network partnerships placed globally with a perfect combination of technology and optimized shipping solutions.

Whistl is a delivery management company providing efficient high-quality and competitively priced services across Business Mail, Parcels, Doordrop Media and Fulfilment both in the UK and internationally. As market leaders in Downstream Access Mail (DSA) services, Whistl handle over 50% of bulk business mail in the UK. Our mail expertise and infrastructure supports our continued growth in parcel delivery and the ecommerce market, combined with our unique Doordrop Media portfolio across targeting, distribution and sampling services.

Zonos  provides scalable technology to simplify the complexities of international commerce making it accessible to everyone. We create products that allow businesses to take full control of their cross-border trade experience. Our SaaS solutions alleviate the headaches of cross-border trade with APIs and software that provide businesses with the tools and data they need to scale globally, including the only true landed cost solution on the market. Zonos has doubled in size every year since its inception, to become the leader in cross-border technology, helping thousands of businesses better serve their international partners and customers. Our team of industry and software experts is expanding rapidly, both locally and globally.