Our exclusive showcase exhibition brings together the best technology and service providers, as well as operators, who will be presenting the latest products and services available to the mail and express industry.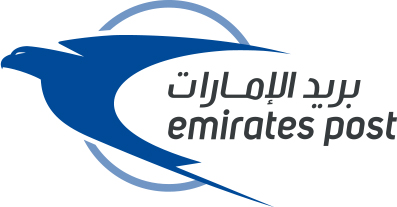 Emirates Post is a diversified postal corporation providing postal and non-postal services through a network of 109 post offices around the UAE. In 2007, Emirates Post became one of the subsidiaries of Emirates Post Group under a Federal decree in 2013. The other subsidiaries under the group are Electronic Document Centre (EDC); and Wall Street Exchange. We provide post and express solutions for individuals and businesses. Our services cover domestic and international geographies, and the collection and delivery of wide range of outbound and inbound items. Our non-postal services cater to individuals, businesses and communities with a portfolio of services that include government services, utility bill payments, retail insurance, money remittance, travel bookings and advertising by post. Our partnership with government agencies and commercial enterprises enable us to offer completely secure and convenient services for customers in the UAE.

Engineering Innovation, Inc. (Eii) adapts automation to your processing environment. Using our expertise in parcel automation, Eii offers custom processing solutions for postal, consolidator, delivery, cross-border, fulfillment and reverse logistics applications. The key in the parcel processing space is agility, that is, the ability to address a wide range of needs in the logistics market: package sizes and weights, throughput, sorting, dimensioning, labeling, optical character recognition, and more. We call this Eii-Ability …
Flexibility: Manual and automated options configured to your processing environment
Scalability: We grow with your operation
Portability: Quickly deployed, implemented and trained
Profitability: Affordable solutions/Quick ROI
Visit us at WMX Americas and discover how our modular solutions can help you successfully adopt automation in your parcel processing operation and meet the challenges of a rapidly expanding industry.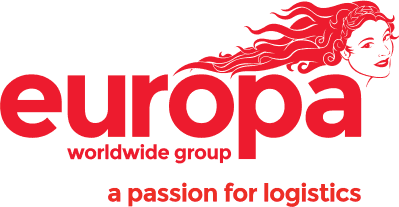 Europa Worldwide Group is one of the largest privately owned Transport and Logistics companies in the United Kingdom, delivering cost-effective freight solutions since 1966. Europa's services are structured over five operating divisions: – Europa Road, Europa Air & Sea, Europa Warehouse and Europa Contact Centre, as well as our specialist full load sister company, Continental Cargo Carriers. Europa utilises these divisions to tailor a bespoke solution to match any specific customer requirement. A powerful logistics network supported by key partnerships in Europe, Hong Kong, China, USA, Canada and Australia provides express distribution and line-haul services to the mail, packet, parcel and e-commerce industries. In the UK a team of mail experts provide logistics management support and provide you with a cost effective, efficient and reliable solution.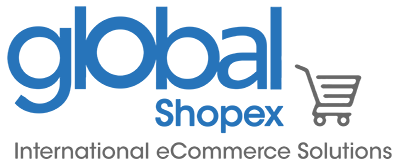 Globalshopex has developed the next generation, easy-to-integrate cross-border eCommerce & logistics solution to meet global eCommerce demand, enabling customers from more than 200 countries to buy directly from merchants and marketplaces in the US, Europe and China. Globalshopex has additionally developed GSX Mailbox, the first cross-border solution for postal services whereby customers can buy in the US, Europe & China and receive orders via their local postal service. Already operating in many postal services including the Costa Rica Postal Service, the Chilean Postal Service, and eBay.com, GSX Mailbox is based on a "White Label" hosted technology that takes only 2 months to implement. GSX Mailbox provides a customised hosted website and platform, fulfillment services in USA, Europe and China, payment processing with multiple payment options, White Label customised website registration, concierge service, marketplaces, rewards programs – all with limited effort required from Postal Services.

The International Mailers' Advisory Group (IMAG) is the premier representative of the U.S. international mailing sector. Our core mission is to address barriers to the efficient flow of information and goods across borders for those companies utilising postal services. IMAG represents a diverse community of consolidators, marketers, vendors and international mailing organisations.

Infinium Logistics is a pan-European logistics solutions business. Established to respond to demands of the long-term rise of e-commerce, particularly through innovation in the last mile logistics market, it helps logistics providers to get closer to their customers by increasing delivery speed, improving business efficiencies, and reducing their carbon footprint. Operating globally, the business has a strong team of professionals located across the UK, Germany, Spain, France, Italy, and Poland, who draw on deep sector experience across the logistics, car parking and property investment markets. Leveraging this expertise, major focuses include repurposing underused real estate in our towns and cities into hyper local logistics hubs and supporting businesses globally with their transition to Electric Vehicles.

JPGL is a trusted network providing safe, secure and speedy logistics solutions for businesses around the globe. Part of Jersey Post, the postal authority for Jersey, Channel Islands, JPGL offers a range of international services to clients around the world. These services are built on over 40 years' postal experience, and are provided through key global partners in order to successfully build and tailor international, bespoke services for a range of international customers.

MailAmericas is a cross border logistics company connecting players all over the world. Leaning on our two decades of expertise in handling printed matter and cross-border deliveries in developing countries, MailAmericas is playing a monumental role in enabling international companies to go neck and neck with domestic players during the Latin American e-commerce explosion. MailAmericas is currently aiding e-commerce companies and retailers to deliver more than three million international packages per month in Latin America, and the figure is expected to cross the five million mark by 2022. Find out why the largest worldwide marketplaces partners with MailAmericas for their cross border BtoC and BtoB solutions at: https://www.linkedin.com/company/mailamericas-mailatinamerica or by contacting their team.

Meest – an international group of companies with branches worldwide, today is one of the leading providers of worldwide delivery to Eastern Europe (Ukraine, Poland, Hungary, Czech and Slovak Republics, Hungary, Romania, Bulgaria, Croatia, Slovenia), Kazakhstan, Israel and CIS regions. We dare to say that we can provide you with the best services in every chain of the logistic process. From arranging the export of your goods until the last mile delivery – Transportation, Customs Solutions, Omni-channel LastMiles with Courier Service or PUDO, Cash on Delivery, Easy Returns and Buyers Refunds, Single Point of Integration.

PostPlus is one of the world's fastest growing logistics companies and works with many leading e-commerce brands.
Although based in Europe, its premises in both the United States and China have also seen a dramatic increase in the parcel volumes which they deal with. Despite only being established two years ago, it now handles in excess of three million parcels and packets each month. PostPlus was founded by former executives from Estonia Post, Post11 and some of Europe's leading private sector logistics operators and has become renowned for its speed, accuracy and ingenuity of delivery. As well as building volumes, PostPlus has also more than trebled the number of countries to which it delivers, including its principal routes to Scandinavia, the Baltic states and many Eastern European territories.

PRIME is 158 Designated Postal Operators working together to deliver cross-border tracked packet solutions for the e-commerce market. For more info see www.prime-posts.com.

Pro Carrier are specialists in supporting eCommerce retailers with their B2C cross border delivery. We offer retailers a range of global delivery options, supported by a choice of final mile delivery partners al backed up with smart and intuitive IT solutions to suit high demand that exists in this industry.

RouteSmart Technologies enables parcel, postal, and home delivery operators around the globe to build more efficient routes. We offer fast, scalable cloud-based solutions for daily dynamic parcel routing, as well as software solutions for strategic route planning of your changing postal routes.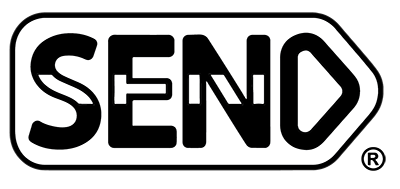 The most cost-efficient, reliable, and user-friendly Self-Service Shipping kiosk in the market. SEND® is an Award-Winner fully automated Self-Service kiosk designed specifically for shipping stores, mailrooms, and high foot-traffic locations. Our solution reduces costs and allows for unprecedented expansion to new venues with a minimum investment. SEND® also improves customer experience.

Servientrega International, Inc. is part of the largest and most experienced Logistics and Supply Chain Group in the Andean Region with over 39 years in the business offering cost-effective solutions to customers in the United States, Central and South America as well. Recently, the company has expanded its limits by providing a high-quality and competitive service to Mail and Express companies from China and Europe, not only delivering their parcels to the final destination, but also collecting the duties and taxes in the destination countries through the COD process. Servientrega offer other services such as Storage, Freight transport and Last Mile Deliveries in Colombia, Perú, Ecuador, Panama and Costa Rica.

E-commerce is complex. Shipping doesn't have to be. Shippo helps you grow your business by integrating with your workflows, providing experienced support, and connecting you with easy access to the best rates at the most carriers. Make shipping a seamless part of your business – connect your e-commerce platform or build our implementation-ready API directly into your workflow, fulfill orders quickly with smart defaults and configurable automations, and gain insights that help you ship smarter with analytics and reporting. Just like our 100,000+ customers, Shippo can help you grow into the future with confidence.

Stamps.com/Endicia is a technology company that helps businesses of any size maximize the efficiency of their shipping processes while reducing shipping costs. Our years of shipping experience and long-time partnership with the U.S. Postal Service enable us to provide the easiest and most efficient way to integrate low USPS rates into the workflow while providing the features and services necessary to solve fulfillment and shipping challenges. And, for businesses that want to grow internationally, we offer a global shipping and carrier service especially designed to simplify international shipping while providing features that cannot be found elsewhere.

We are the United Postal Group and offer you more than 30 years of experience in national and international shipping. With close connections to national and international postal companies, we offer you a strong, reliable and affordable alternative to existing shipping solutions.

Whistl is a delivery management company providing efficient high-quality and competitively priced services across Business Mail, Parcels, Doordrop Media and Fulfilment both in the UK and internationally. As market leaders in Downstream Access Mail (DSA) services, Whistl handle over 50% of bulk business mail in the UK. Our mail expertise and infrastructure supports our continued growth in parcel delivery and the ecommerce market, combined with our unique Doordrop Media portfolio across targeting, distribution and sampling services.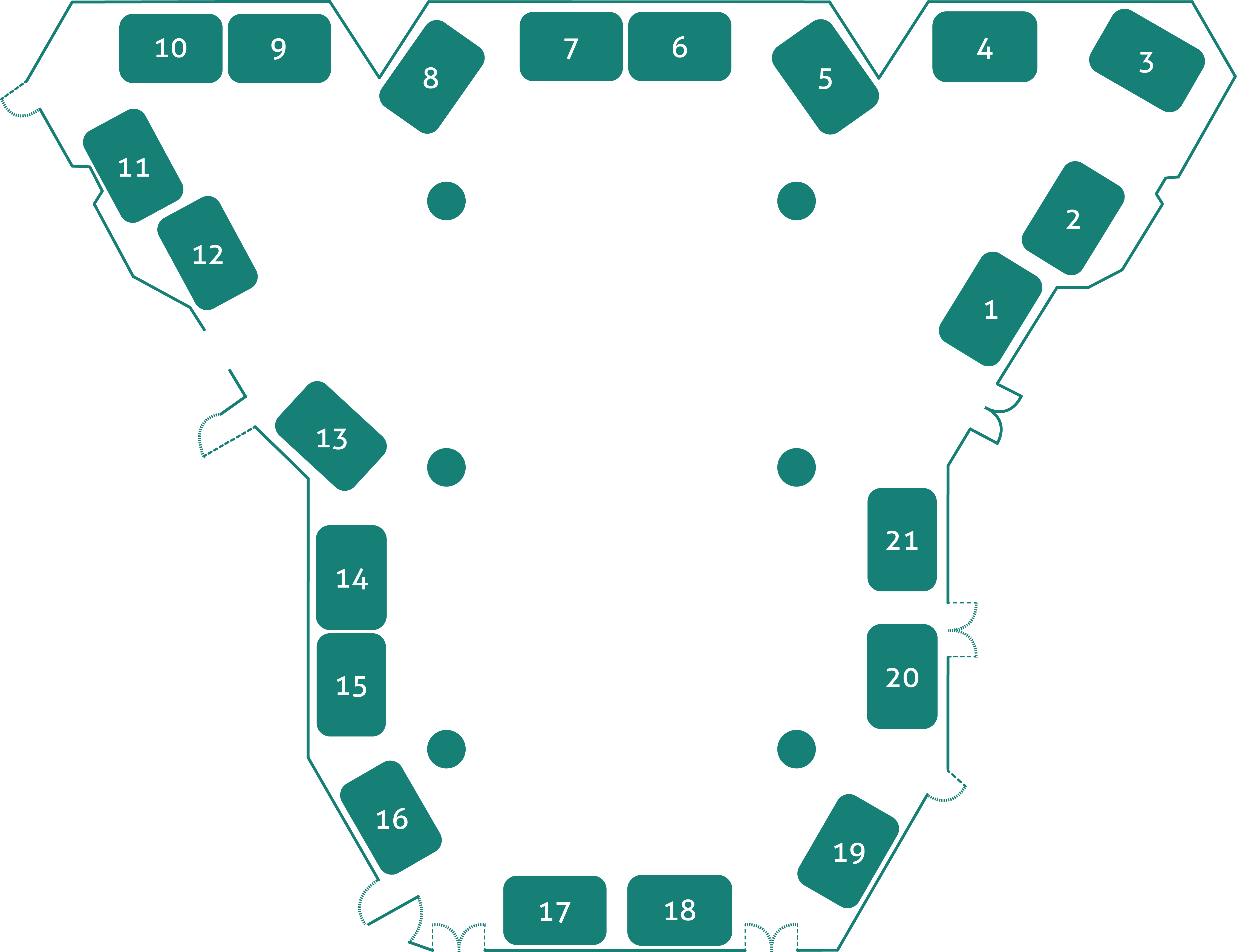 | | | |
| --- | --- | --- |
| No. | Size | Company |
| 1 | 3m x 2m | Engineering Innovation Inc. |
| 2 | 3m x 2m | Servientrega |
| 3 | 3m x 2m | Mailamericas |
| 4 | 3m x 2m | Whistl |
| 5 | 3m x 2m | Emirates Post |
| 6 | 3m x 2m | Europa Worldwide Group |
| 7 | 3m x 2m | Zonos |
| 8 | 3m x 2m | Globalshopex |
| 9 | 3m x 2m | RouteSmart Technologies |
| 10 | 3m x 2m | Shippo |
| 11 | 3m x 2m | One World Express |
| | | |
| --- | --- | --- |
| No. | Size | Company |
| 12 | 3m x 2m | United Postal Group |
| 13 | 3m x 2m | ProCarrier |
| 14 | 3m x 2m | PostPlus |
| 15 | 3m x 2m | PRIME |
| 16 | 3m x 2m | The Perfect Shipping |
| 17 | 3m x 2m | Stamps.com/Endicia |
| 18 | 3m x 2m | JPGL |
| 19 | 3m x 2m | Infinium Logistics Solutions |
| 20 | 3m x 2m | IMAG |
| 21 | 3m x 2m | Meest |