Our exclusive showcase exhibition brings together the best technology and service providers, as well as operators, who will be presenting the latest products and services available to the mail and express industry.

Bringer Corporation was founded in April of 1983 with the objective of being fully dedicated to providing excellence in worldwide transportation services. Our expertise in the transportation field has placed us among the best. The foundation of these services are based upon a dedicated team with the sole purpose of serving the customer in the most accurate and professional manner, handling each shipment with a personal touch. Bringer is selected by the largest cargo agents to transport their shipments to several world-wide destinations. Our mission is to provide the best and most innovative cargo services while exceeding clients' expectations. Personalization is key. We possess the knowledge and know how, and when coupled with a personalized touch, we are able to position ourselves ahead of the competition. Our goal is to provide our clients the most dedicated team in the industry. Our team will set out to achieve your logistic service needs.

Bringer Parcel Services (BPS) offers logistics and last mile delivery for ecommerce and small packages. As part of the Bringer group, BPS has an extensive network throughout Latin America and beyond. Bringer operates weekly flights to Curitiba, Brazil, making BPS the #1 solution for small parcel shipping!

Escher is a global technology company delivering point of service solutions that are transforming how the Posts throughout the world engage and interact with their customers. Escher brings together posts, businesses, governments and communities in an open and collaborative manner, solving tomorrow's toughest challenges in the digital age of retail. We strive to lead in the creation and development of point of service solutions for some of the largest retail and information networks across the globe. Escher's single, open platform technology provides our customers with a solid foundation for future digital innovation and expansion. It enables organizations to build upon their current infrastructure and to implement applications that are all managed and supported by one transactional services platform. Escher is a global market leader in providing intelligent and integrated point of service applications across all channels including counters, web, kiosk, enterprise mobile & consumer mobile.

The International Mailers' Advisory Group (IMAG) is the premier representative of the U.S. international mailing sector. Our core mission is to address barriers to the efficient flow of information and goods across borders for those companies utilising postal services. IMAG represents a diverse community of consolidators, marketers, vendors and international mailing organisations.

Jersey Post Global Logistics is a trusted network providing safe, secure and speedy logistics solutions for businesses around the globe. Part of Jersey Post, the postal authority for Jersey, Channel Islands, Jersey Post Global Logistics offers a range of international services to clients around the world. These services are built on over 40 years' postal experience, and are provided through key global partners in order to successfully build and tailor international, bespoke services for a range of international customers..

Media Group is a quality driven, customer focused, distribution logistics provider. Media is specialised in national and international distribution of magazines and parcels using well known national and international delivery partners (Deutsche Post, DHL, DPD, Hermes, etc.). Media offers the full range of services from fulfilment, data management to return management. Media can help you to reduce your costs for postage, fulfilment, etc. and can offer a priority service at the most competitive rates. Simple and easy, Media Group is your partner in and from Germany! Talk to us for an individual quote.

RouteSmart Technologies enables parcel, postal, and home delivery operators around the globe to build more efficient routes. We offer fast, scalable cloud-based solutions for daily dynamic parcel routing, as well as software solutions for strategic route planning of your changing postal routes.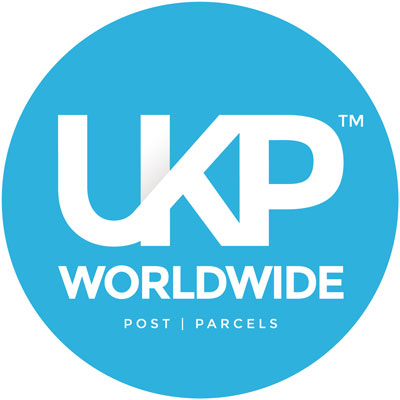 We promise to find you a solution that meets your requirements. We know a thing or two about the international mail and parcel business. That's because we've been looking after our clients since 2000, distributing their business mail, direct mail, publications and eCommerce goods to destinations worldwide. As an independent broker, we can offer you choice and convenience for your international mail, packets and parcels whatever the volume and size you want to send. When it comes to eCommerce shipping we offer options to meet your precise requirements from tracked to untracked – and we do that in reverse providing fully managed returns from certain countries. We are delighted to have a unique partnership with the United States Postal Service (USPS) allowing you direct access to USPS services, and with our own staff and post and parcel facility in New Jersey USA, we can smooth the way for your mail and parcel distribution to the USA. We know that export processes can seem complex, so we are proud to be an HMRC accredited Authorised Economic Operator (AEO), meaning your goods can pass through our UK customs approved processes without unnecessary delay, ensuring efficiency, reliability and peace of mind when it comes to compliance and protection in the global supply chain.

Whistl is a delivery management company providing efficient high-quality and competitively priced services across Business Mail, Parcels, Doordrop Media and Fulfilment both in the UK and internationally. As market leaders in Downstream Access Mail (DSA) services, Whistl handle over 50% of bulk business mail in the UK. Our mail expertise and infrastructure supports our continued growth in parcel delivery and the ecommerce market, combined with our unique Doordrop Media portfolio across targeting, distribution and sampling services. For more information on these services, please visit.
The World Mail & Express Series brings together some of the biggest names in the delivery industry. Why not position your brand as a leader at America's premier delivery conference?