Our exclusive showcase exhibition brings together the best technology and service providers, as well as operators, who will be presenting the latest products and services available to the mail and express industry.

Bringer Corporation was founded in April of 1983 with the objective of being fully dedicated to providing excellence in worldwide transportation services. Our expertise in the transportation field has placed us among the best. The foundation of these services are based upon a dedicated team with the sole purpose of serving the customer in the most accurate and professional manner, handling each shipment with a personal touch. Bringer is selected by the largest cargo agents to transport their shipments to several world-wide destinations. Our mission is to provide the best and most innovative cargo services while exceeding clients' expectations. Personalization is key. We possess the knowledge and know how, and when coupled with a personalized touch, we are able to position ourselves ahead of the competition. Our goal is to provide our clients the most dedicated team in the industry. Our team will set out to achieve your logistic service needs.

Bringer Parcel Services (BPS) offers logistics and last mile delivery for ecommerce and small packages. As part of the Bringer group, BPS has an extensive network throughout Latin America and beyond. Bringer operates weekly flights to Curitiba, Brazil, making BPS the #1 solution for small parcel shipping!

Engineering Innovation, Inc. (Eii) adapts automation to your processing environment. Using our expertise in parcel automation, Eii offers custom processing solutions for postal, consolidator, delivery, cross-border, fulfillment and reverse logistics applications. The key in the parcel processing space is agility, that is, the ability to address a wide range of needs in the logistics market: package sizes and weights, throughput, sorting, dimensioning, labeling, optical character recognition, and more. We call this Eii-Ability.
Flexibility: Manual and automated options configured to your processing environment
Scalability: We grow with your operation
Portability: Quickly deployed, implemented and trained
Profitability: Affordable solutions / Quick ROI
Visit us at WMX Americas 2020 and discover how our modular solutions can help you successfully adopt automation in your parcel processing operation and meet the challenges of a rapidly expanding industry.

Escher is a global technology company delivering point of service solutions that are transforming how the Posts throughout the world engage and interact with their customers. Escher brings together posts, businesses, governments and communities in an open and collaborative manner, solving tomorrow's toughest challenges in the digital age of retail. We strive to lead in the creation and development of point of service solutions for some of the largest retail and information networks across the globe. Escher's single, open platform technology provides our customers with a solid foundation for future digital innovation and expansion. It enables organizations to build upon their current infrastructure and to implement applications that are all managed and supported by one transactional services platform. Escher is a global market leader in providing intelligent and integrated point of service applications across all channels including counters, web, kiosk, enterprise mobile & consumer mobile.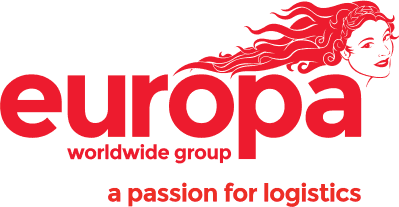 Europa Worldwide Group is one of the largest privately owned Transport and Logistics companies in the United Kingdom, delivering cost-effective freight solutions since 1966. Europa's services are structured over four operating divisions: – Europa Road, Europa Air & Sea, Europa Warehouse and Europa Showfreight. Europa utilises these divisions to tailor a bespoke solution to match any specific customer requirement. A powerful logistics network supported by key partnerships in Europe, Hong Kong, China, USA, Canada and Australia provides express distribution and line-haul services to the mail, packet, parcel and e-commerce industries. In the UK a team of mail experts provide logistics management support and provide you with a cost effective, efficient and reliable solution.

Geek+ is a global technology company leading the intelligent logistics revolution. We apply advanced robotics and AI technologies to realize flexible, reliable and highly-efficient solutions for warehouses and supply chain management. Our R&D team brings together the brightest robotics, computer science and AI engineers with industrial engineers that have deep understanding and proven experience in supply chain management, enabling us to offer truly comprehensive intelligent logistics solutions to our customers. As such our team develops tailored solutions to a wide range of industries, including ecommerce, apparel, retail, logistics, 3PL, pharmaceutical, and manufacturing. Geek+ has successfully completed over 200 projects across four continents, deploying more than 7,000 robots. Founded in 2015, Geek+ has over 700 employees and is headquartered in Beijing, with offices in Hong Kong, Japan and Germany.

The International Mailers' Advisory Group (IMAG) is the premier representative of the U.S. international mailing sector. Our core mission is to address barriers to the efficient flow of information and goods across borders for those companies utilising postal services. IMAG represents a diverse community of consolidators, marketers, vendors and international mailing organisations.

Jersey Post Global Logistics is a trusted network providing safe, secure and speedy logistics solutions for businesses around the globe. Part of Jersey Post, the postal authority for Jersey, Channel Islands, Jersey Post Global Logistics offers a range of international services to clients around the world. These services are built on over 40 years' postal experience, and are provided through key global partners in order to successfully build and tailor international, bespoke services for a range of international customers..

Leopard Systems is proudly showcasing their latest Leopard Cube solution at WMX Americas 2020.  Capturing the volumetric data of freight will no longer be laborious, slow and costly for Postal, Transport and Logistics enterprises. With the ability to efficiently and accurately generate the dimensional weight of all types of freight, Leopard Cube offers a superior, affordable and user-friendly solution to volumetric measurement. Using a tape measure combined with the latest rugged mobile scanning computers, users can effortlessly and accurately record the correct dimensional weight of parcels; improving shipping operations and reduce revenue leakage. The secure, cloud-based, serverless application allows frontline staff to connect with head office via secure real-time comms, enhancing workflow efficiency and transparency. Additionally, Leopard Cube interfaces with your existing mobility and business systems to seamlessly monitor transactions and minimise chargeback disputes. Leopard Cube offers a smarter, more reliable, leaner volumetric data capture process that boosts productivity, saves time and allows you to focus on new revenue generating activities. Leopard Cube will improve business for third party logistics providers, carriers, postal counter and vehicle loading tasks, particularly for non-standard 'ugly' freight where expensive machines are not justified or available. Contact Leopard Systems today to try out this exciting product.

MailAmericas was founded in New York in 1991 to offer secure, reliable, consistent, cost efficient and trackable delivery services to Latin America. Our Headquarters have been located in Buenos Aires, Argentina since 2003.
MailAmericas enables you to securely track and deliver your products by utilising either our enhanced, universal and unique Postal Network or our scalable and proven e-commerce network both coupled with our web based, proprietary and state of the art tracking system. Our hubs in Hong Kong/China (Shenzhen), USA (New York, Chicago, Los Angeles and Miami) and the U.K. (London) are ideally located for reception. MailAmericas' Air Line Haul Division negotiates Block Space Agreements (BSA) for transpacific, transatlantic and intra Americas shipping with the largest Airlines and freight companies to avoid frequent peak season bottlenecks, ensuring your parcels are constantly on the move.
Please give us a call or visit our web page at www.mailamericas.com and find out why the largest Worldwide Market Places partner with Mailamericas for their Cross-Border B to C needs to Latin America.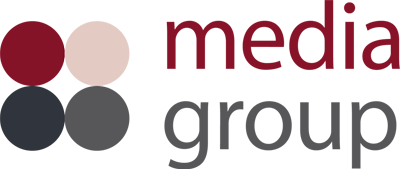 Media Group is a quality driven, customer focused, distribution logistics provider. Media is specialised in national and international distribution of magazines and parcels using well known national and international delivery partners (Deutsche Post, DHL, DPD, Hermes, etc.). Media offers the full range of services from fulfilment, data management to return management. Media can help you to reduce your costs for postage, fulfilment, etc. and can offer a priority service at the most competitive rates. Simple and easy, Media Group is your partner in and from Germany! Talk to us for an individual quote.

Meest – an international group of companies with branches worldwide, today is one of the leading providers of worldwide delivery to Eastern Europe (Ukraine, Poland, Hungary, Czech and Slovak Republics, Hungary, Romania, Bulgaria, Croatia, Slovenia), Kazakhstan, Israel and CIS regions. We dare to say that we can provide you with the best services in every chain of the logistic process. From arranging the export of your goods until the last mile delivery – Transportation, Customs Solutions, Omni-channel LastMiles with Courier Service or PUDO, Cash on Delivery, Easy Returns and Buyers Refunds, Single Point of Integration.

Pitney Bowes®, a global ecommerce leader and partner of the USPS®, powers billions of transactions – physical and digital – in the connected and borderless world of commerce. Clients around the world, including 90 percent of the Fortune 500, rely on solutions, services and data from Pitney Bowes for all aspects of the customer journey including cross border ecommerce, marketplaces, shipping, location intelligence, mailing and more. Collaborating with the U.S Postal Service® allows Pitney Bowes to specialize in U.S. outbound and inbound USPS parcel, Priority Mail® and Parcel Select® services.

POSTAL and PARCELS STOCK EXCHANGE© is the first real time online Stock Exchange for postal and parcels rates. Free Access, with more than 20000 rates in the database, 26 Postal Operators, 120 carriers.  In 3 clicks anyone can find the optimal postal solution. Customers choose their personalised solution with the best possible rate available and we do the rest: Invoicing, ready-made documents, pick up, shipping and finally confirmation of the maildrop. Everything is automatic and totally free of charge for the customers and suppliers. We are developing our own business through a one-to-one licensing system for regional and international partners (co-branding, franchising or integration). Our database is growing day by day for Postal Operators Network©, not only with optimal rates but also with all the essential complementary information you are looking for: technical specifications, delivery time, labeling, tracking etc… Now present in Europe and recently in the USA (Asia in 2020). Our goal: become the first and unique global stock exchange for Parcels and Postal rates worldwide.

PRIME is 149 Designated Postal Operators working together to deliver cross-border tracked packet solutions for the e-commerce market. For more info see www.prime-posts.com.

RouteSmart Technologies enables parcel, postal, and home delivery operators around the globe to build more efficient routes. We offer fast, scalable cloud-based solutions for daily dynamic parcel routing, as well as software solutions for strategic route planning of your changing postal routes.

Stamps.com/Endicia is a technology company that helps businesses of any size maximize the efficiency of their shipping processes while reducing shipping costs. Our years of shipping experience and long-time partnership with the U.S. Postal Service enable us to provide the easiest and most efficient way to integrate low USPS rates into the workflow while providing the features and services necessary to solve fulfillment and shipping challenges. And, for businesses that want to grow internationally, we offer a global shipping and carrier service especially designed to simplify international shipping while providing features that cannot be found elsewhere.

TransExpress is an international transportation and logistics company with more than 30 years of experience in global package delivery. We are located in Miami, Florida USA. TransExpress is a leader in the service of International P.O Box Addresses with more than 300,000 subscribers in more than 80 countries. TransExpress services for large international corporations like: Disney, Sol Melia, Visa, the Panama Canal Commission and many others. Our network is the base for all international transportation logistics with more than 1,000 employees in 28 countries in the United States and Latin America.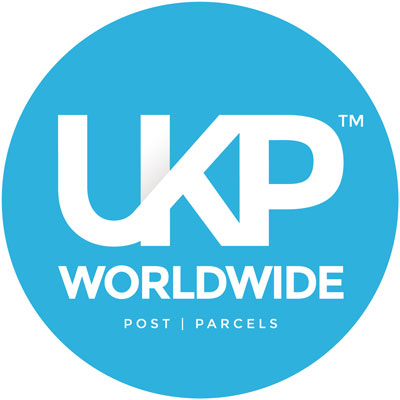 We promise to find you a solution that meets your requirements. We know a thing or two about the international mail and parcel business. That's because we've been looking after our clients since 2000, distributing their business mail, direct mail, publications and eCommerce goods to destinations worldwide. As an independent broker, we can offer you choice and convenience for your international mail, packets and parcels whatever the volume and size you want to send. When it comes to eCommerce shipping we offer options to meet your precise requirements from tracked to untracked – and we do that in reverse providing fully managed returns from certain countries. We are delighted to have a unique partnership with the United States Postal Service (USPS) allowing you direct access to USPS services, and with our own staff and post and parcel facility in New Jersey USA, we can smooth the way for your mail and parcel distribution to the USA. We know that export processes can seem complex, so we are proud to be an HMRC accredited Authorised Economic Operator (AEO), meaning your goods can pass through our UK customs approved processes without unnecessary delay, ensuring efficiency, reliability and peace of mind when it comes to compliance and protection in the global supply chain.

Whistl is a delivery management company providing efficient high-quality and competitively priced services across Business Mail, Parcels, Doordrop Media and Fulfilment both in the UK and internationally. As market leaders in Downstream Access Mail (DSA) services, Whistl handle over 50% of bulk business mail in the UK. Our mail expertise and infrastructure supports our continued growth in parcel delivery and the ecommerce market, combined with our unique Doordrop Media portfolio across targeting, distribution and sampling services. For more information on these services, please visit.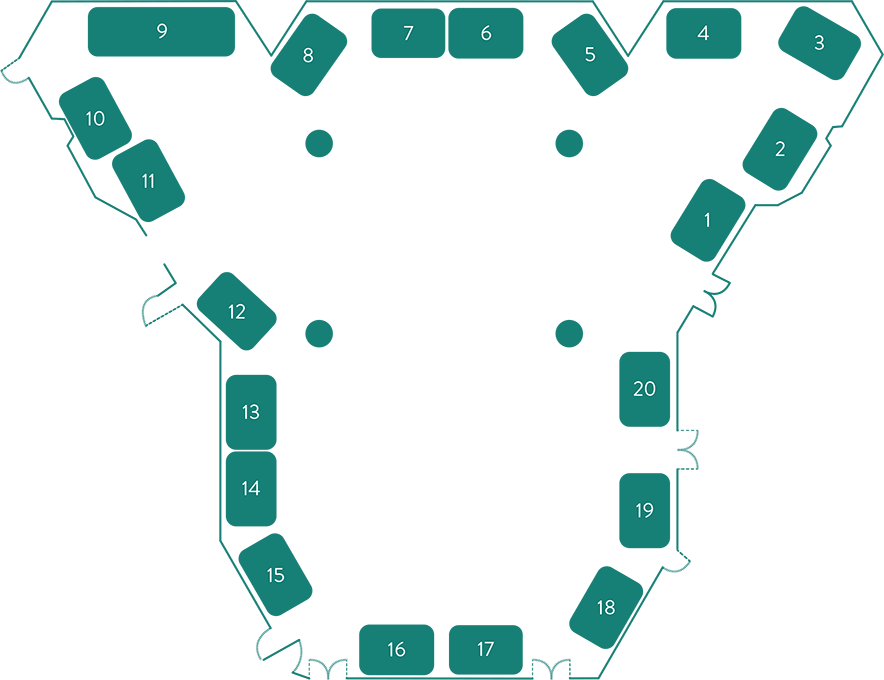 | | | |
| --- | --- | --- |
| No. | Size | Company |
| 1 | 3m x 2m | Meest |
| 2 | 3m x 2m | TransExpress |
| 3 | 3m x 2m | UKP Worldwide |
| 4 | 3m x 2m | Whistl |
| 5 | 3m x 2m | IMAG |
| 6 | 3m x 2m | RouteSmart Technologies, Inc |
| 7 | 3m x 2m | Pitney Bowes |
| 8 | 3m x 2m | Mailamericas |
| 9 | 6m x 2m | Geek+ |
| 10 | 3m x 2m | Europa Worldwide Group |
| | | |
| --- | --- | --- |
| No. | Size | Company |
| 11 | 3m x 2m | MD Media Group |
| 12 | 3m x 2m | Postal & Parcel Stock Exchange |
| 13 | 3m x 2m | Bringer Air Cargo |
| 14 | 3m x 2m | Bringer Parcel Services |
| 15 | 3m x 2m | Engineering Innovation, Inc. |
| 16 | 3m x 2m | Jersey Post Global Logistics |
| 17 | 3m x 2m | Stamps.com/Endicia |
| 18 | 3m x 2m | Leopard Systems |
| 19 | 3m x 2m | PRIME |
| 20 | 3m x 2m | Escher Group |