Our exclusive showcase exhibition brings together the best technology and service providers, as well as operators, who will be presenting the latest products and services available to the mail and express industry.

International online sales are booming and this poses enormous challenges not just for letter and parcel services but distribution centers too, which are groaning under the pressure of increasing parcel volumes, shorter and shorter delivery times and the ever-greater variety of products. In order to be able to deliver packets and parcels to their recipients as quickly and reliably as possible, sorting centers require efficient and flexible solutions. BÖWE SYSTEC solutions automate the entire process chain – from goods receiving via sorting to shipping. No matter what challenges you have to face – we will never stop optimizing your processes with our sophisticated systems and smart software solutions. We are your One-Stop Shop.

Bringer Corporation was founded in April of 1983 with the objective of being fully dedicated to providing excellence in worldwide transportation services. Our expertise in the transportation field has placed us among the best. The foundation of these services are based upon a dedicated team with the sole purpose of serving the customer in the most accurate and professional manner, handling each shipment with a personal touch. Bringer is selected by the largest cargo agents to transport their shipments to several world-wide destinations. Our mission is to provide the best and most innovative cargo services while exceeding clients' expectations. Personalization is key. We possess the knowledge and know how, and when coupled with a personalized touch, we are able to position ourselves ahead of the competition. Our goal is to provide our clients the most dedicated team in the industry. Our team will set out to achieve your logistic service needs.

Bringer Parcel Services (BPS) offers logistics and last mile delivery for ecommerce and small packages. As part of the Bringer group, BPS has an extensive network throughout Latin America and beyond. Bringer operates weekly flights to Curitiba, Brazil, making BPS the #1 solution for small parcel shipping!

Cambridge Global Payments
, a FLEETCOR company, is a leading provider of integrated cross-border payment services and risk management solutions. As a trusted partner for 25 years, Cambridge delivers innovative solutions designed to mitigate foreign exchange exposure and address unique business needs. Our award-winning capabilities and industry-leading technologies simplify the way businesses connect with the global marketplace. As one of the largest bank-independent providers globally, we are flexible and responsive, with offices across North America, Europe, and Australia. Learn more at
cambridgefx.com
and follow us on
Twitter
and
LinkedIn
.

Engineering Innovation, Inc. (EII) adapts automation to your processing environment. Using our expertise in parcel automation, Eii offers custom processing solutions for postal, consolidator, delivery, cross-border, fulfillment and reverse logistics applications. The key in the parcel processing space is agility, that is, the ability to address a wide range of needs in the logistics market: package sizes and weights, throughput, sorting, dimensioning, labeling, optical character recognition, and more. We call this Eii-Ability.
Flexibility: Manual and automated options configured to your processing environment
Scalability: We grow with your operation
Portability: Quickly deployed, implemented and trained
Profitability: Affordable solutions / Quick ROI
Visit us at WMX Americas 2019 and discover how our modular solutions can help you successfully adopt automation in your parcel processing operation and meet the challenges of a rapidly expanding industry.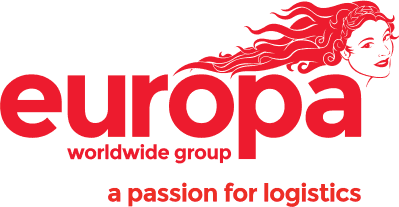 Europa Worldwide Group is one of the largest privately owned Transport and Logistics companies in the United Kingdom, delivering cost-effective freight solutions since 1966. Europa's services are structured over four operating divisions: – Europa Road, Europa Air & Sea, Europa Warehouse and Europa Showfreight. Europa utilises these divisions to tailor a bespoke solution to match any specific customer requirement. A powerful logistics network supported by key partnerships in Europe, Hong Kong, China, USA, Canada and Australia provides express distribution and line-haul services to the mail, packet, parcel and e-commerce industries. In the UK a team of mail experts provide logistics management support and provide you with a cost effective, efficient and reliable solution.

The International Mailers' Advisory Group (IMAG) is the premier representative of the U.S. international mailing sector. Our core mission is to address barriers to the efficient flow of information and goods across borders for those companies utilising postal services. IMAG represents a diverse community of consolidators, marketers, vendors and international mailing organisations.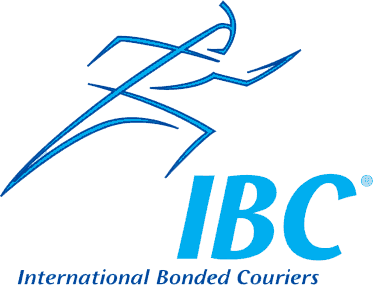 International Bonded Couriers, Inc. (IBC) is an international logistics company specialising in customised global transportation solutions. As the USA's largest operator of multi-user ECCF's, IBC provides its overseas express & ecommerce customers access to four ports of entry (JFK,MIA, ORD & LAX) allowing them to benefit from the lowest cost last mile delivery. Combined with the company having CFS facilities at each port and holding a Corporate US Customs Brokers Licence, IBC is the Section 321 specialist that provides the flexibility & expertise that is required in today's ecommerce market.

Incorporated in 1997, ID Mail Systems, Inc designs and manufactures innovative mail processing solutions for domestic presort automation, international mailing, postal operator and private deliver automation as well as corporate and governmental incoming mail processing. From its headquarters in Middletown, Connecticut, the company offers a variety of solutions from table top systems for low volume applications including semi-automated OCR handling of parcels, flats and M-Bags to large standard MLOCR systems for letter, flat and packet mail processing to custom designed solutions for special projects and applications. IT requirements are met with innovative solutions that are affordable yet integrate to existing customer systems. Project management, after sales service and ongoing support are all provided in a variety of methods depending on customer needs and budgets.

Jersey Post Global Logistics is a trusted network providing safe, secure and speedy logistics solutions for businesses around the globe. Part of Jersey Post, the postal authority for Jersey, Channel Islands, Jersey Post Global Logistics offers a range of international services to clients around the world. These services are built on over 40 years' postal experience, and are provided through key global partners in order to successfully build and tailor international, bespoke services for a range of international customers..

KePol parcel lockers allow for convenient automating the first and last mile of logistic processes. They provide customer-friendly 24/7 service and make pick up, drop off and returns easy. Since 2001, the highly innovative KePol systems have influenced and driven self-service processes in the postal market. Thanks to their outstanding reliability, KePol lockers have established a reputation as being the best available solution for stable 24/7 operation on 365 days a year. With her vast experience in fields of postal and logistics automation all over the world, KEBA is your ideal and experienced partner with in-depth knowledge for automated first and last mile solutions.

Media Group is a quality driven, customer focused, distribution logistics provider. Media is specialised in national and international distribution of magazines and parcels using well known national and international delivery partners (Deutsche Post, DHL, DPD, Hermes, etc.). Media offers the full range of services from fulfilment, data management to return management. Media can help you to reduce your costs for postage, fulfilment, etc. and can offer a priority service at the most competitive rates. Simple and easy, Media Group is your partner in and from Germany! Talk to us for an individual quote.

Pitney Bowes®, a global ecommerce leader and partner of the USPS®, powers billions of transactions – physical and digital – in the connected and borderless world of commerce. Clients around the world, including 90 percent of the Fortune 500, rely on solutions, services and data from Pitney Bowes for all aspects of the customer journey including cross border ecommerce, marketplaces, shipping, location intelligence, mailing and more. Collaborating with the U.S Postal Service® allows Pitney Bowes to specialize in U.S. outbound and inbound USPS parcel, Priority Mail® and Parcel Select® services.

PRIME is 150 Designated Postal Operators working together to deliver cross-border tracked packet solutions for the e-commerce market. For more info see www.prime-posts.com.

Stamps.com/Endicia is a technology company that helps businesses of any size maximize the efficiency of their shipping processes while reducing shipping costs. Our years of shipping experience and long-time partnership with the U.S. Postal Service enable us to provide the easiest and most efficient way to integrate low USPS rates into the workflow while providing the features and services necessary to solve fulfillment and shipping challenges. And, for businesses that want to grow internationally, we offer a global shipping and carrier service especially designed to simplify international shipping while providing features that cannot be found elsewhere.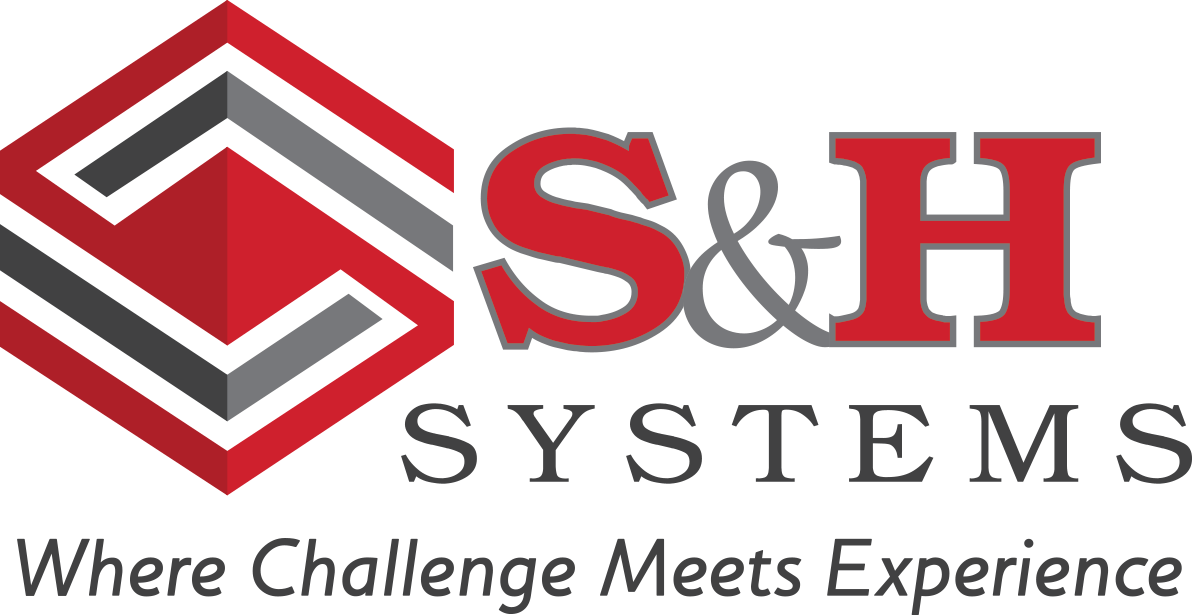 S&H Systems is a full-service system integration company providing conveyor and material handling automation, software and control systems, installation, services, and solutions tailored to fit your current and future needs to minimize your cost, as well as make new or existing system(s) more productive and reliable.

In addition to the flight network of Turkish Airlines, which flies to most destinations of the world,
Turkish Cargo
provides air cargo services to more than 300 destinations in 124 countries and operates 85 direct international freighter destinations. Turkish Cargo serves with 20 freighter as well as 330 passenger aircraft of Turkish Airlines, from Istanbul hub which has strategic importance as the centre of gravity for logistics. Our goal, as the fastest growing and developing air cargo brand in the world, is to be one of the top 5 air cargo carriers in 2023. For more information, please visit 
www.turkishcargo.com

TransExpress is an international transportation and logistics company with more than 30 years of experience in global package delivery. We are located in Miami, Florida USA. TransExpress is a leader in the service of International P.O Box Addresses with more than 300,000 subscribers in more than 80 countries. TransExpress services for large international corporations like: Disney, Sol Melia, Visa, the Panama Canal Commission and many others. Our network is the base for all international transportation logistics with more than 1,000 employees in 28 countries in the United States and Latin America.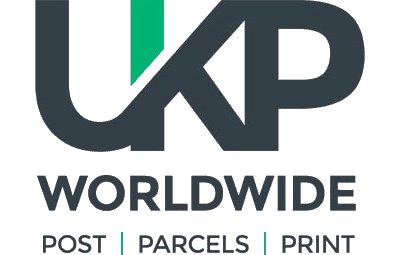 UKP Worldwide are mailing and data experts who provide competitive, tailored global mailing management and distribution services, high-tech data processing, state-of-the-art digital printing and e-fulfilment services. We're experts in shipping and distributing goods to the US and throughout Europe. In the US our dedicated subsidiary handles all inbound US mail and packages, our in-depth knowledge of the US market enables us to provide specialist services throughout the US – especially for periodical magazines and parcels. We have extensive warehousing facilities within the UK and provide stock inventory management and ecommerce fulfilment services from our site in Buckinghamshire as well as magazine distribution from this location. With over 50 years' experience in our industry, we provide a flexible, reliable and efficient service at an affordable price and are ideally placed to distribute throughout Europe, US and worldwide.

Whistl is a delivery management company providing efficient high-quality and competitively priced services across Business Mail, Parcels, Doordrop Media and Fulfilment both in the UK and internationally. As market leaders in Downstream Access Mail (DSA) services, Whistl handle over 50% of bulk business mail in the UK. Our mail expertise and infrastructure supports our continued growth in parcel delivery and the ecommerce market, combined with our unique Doordrop Media portfolio across targeting, distribution and sampling services. For more information on these services, please visit.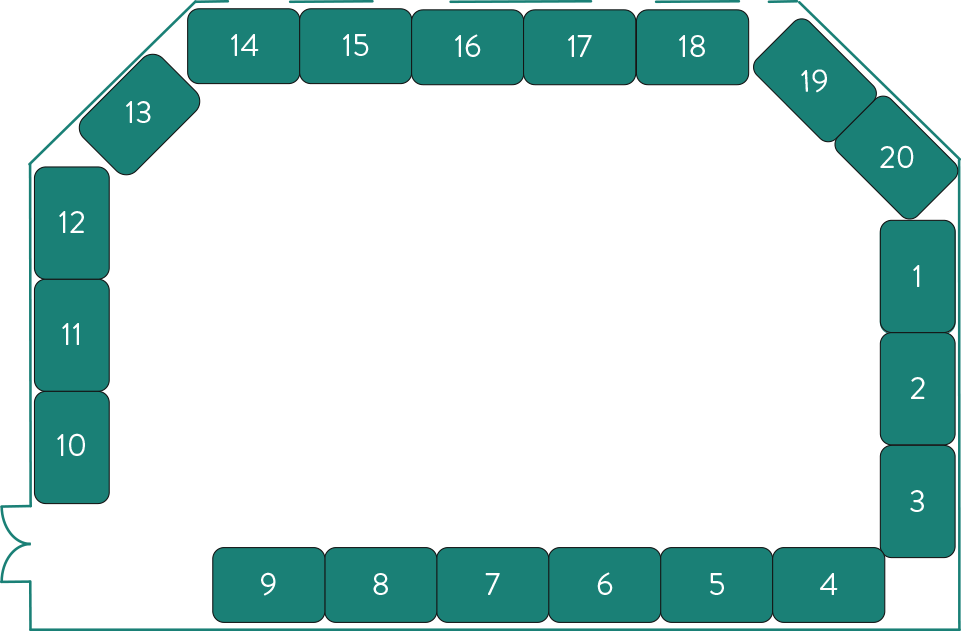 | | | |
| --- | --- | --- |
| No. | Size | Company |
| 1 | 3m x 2m | UKP Worldwide |
| 2 | 3m x 2m | Pitney Bowes |
| 3 | 3m x 2m | IBC, Inc  |
| 4 | 3m x 2m | Jersey Post Global Logistics |
| 5 | 3m x 2m | MD Media Group  |
| 6 | 3m x 2m | S&H Systems, Inc. |
| 7 | 3m x 2m | Europa Worldwide Group |
| 8 | 3m x 2m | Cambridge Global Payments  |
| 9 | 3m x 2m | KEBA  |
| 10 | 3m x 2m | Stamps.com/Endicia |
| | | |
| --- | --- | --- |
| No. | Size | Company |
| 11 | 3m x 2m | IMAG |
| 12 | 3m x 2m | TransExpress |
| 13 | 3m x 2m | Whistl |
| 14 | 3m x 2m | Engineering Innovation Inc. |
| 15 | 3m x 2m | Turkish Cargo |
| 16 | 3m x 2m | PRIME |
| 17 | 3m x 2m | Böwe Systec |
| 18 | 3m x 2m | Bringer Air Cargo |
| 19 | 3m x 2m | Bringer Parcel Services |
| 20 | 3m x 2m | ID Mail Systems, Inc |
The World Mail & Express Series brings together some of the biggest names in the delivery industry. Why not position your brand as a leader at America's premier delivery conference?