Meet the Startups Changing the Face of the Postal & Logistics Industry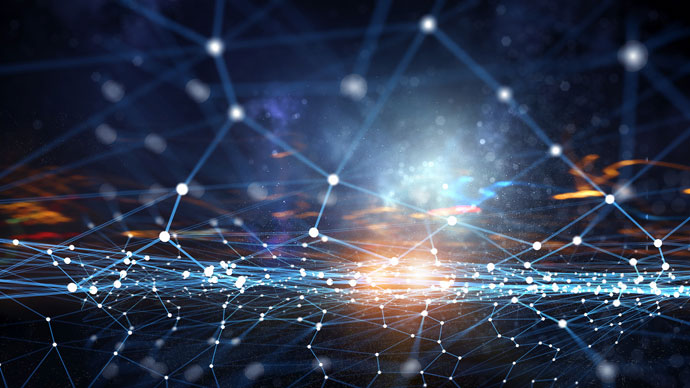 We are very pleased to announce that a brand new Startup Session will form part of the agenda at the World Mail & Express Americas Conference 2019.
The start-ups will showcase their solutions and products and explain how they can solve some of the challenges your business faces. Confirmed startups include:
Drone Delivery Systems
Drone Delivery Systems Corporation secures drone deliveries by AirBox Technology to the end user keeping packages safe, secure, and private that revolutionizes postal delivery worldwide. AirBox presents an innovative mailbox that lets end users easily and safely collect items delivered by unmanned aerial vehicles.
Pitcher – Brandon Pargoe, Founder and President of Drone Delivery Systems
Website – https://airboxtechnologies.com/
LogistiVIEW
LogistiVIEW connects human labor, information systems, and collaborative robotics to drive new levels of dynamically orchestrated productivity and flawlessly executed unified commerce. ​ Our mission is to fundamentally improve human labor by connecting frontline workers with intuitive task instructions and robotic helpers to maximize their productivity and job satisfaction.
Pitcher – Seth Patin, CEO of LogistiVIEW
Website – https://www.logistiview.com/
Ship2MyID
Ship2MyID is a patented platform which allows anyone to ship and receive using an email, social login, cell phone number. In essence we replace mailing address by digital identities. No more address changes and packages will follow the users not buildings. Our vision is to empower consumers and give them control on what they want to receive, when and where.
Pitcher – Santosh Gopal, CEO of Ship2MyID
Website – http://www.ship2myid.com/
Smartlane
Smartlane is a cloud-based trip planning software which takes delivery service to the next level with maximum automation. With just a few clicks, orders can be scheduled, tours planned, controlled and controlled – integrated into existing systems via API or as a complete solution.
Pitcher – Monja Mühling, Founder of Smartlane
Website – https://www.smartlane.de/
Unmanned Life
The Unmanned Life AI driven IoT SAAS Platform integrates drones of different types (aerial, ground, hybrid) with a variety of capabilities to work together as robust autonomous fleets, in conjunction with other IoT devices and hardware, powering their deployment over the cloud via a single management interface both indoors and outdoors, with or without GPS, over Wi-Fi, 4G LTE or 5G.
Pitcher – Nicholas Zylberglajt, COO of Unmanned Life
Website – http://unmanned.life/home
The session will also feature a panel discussion Chaired by Bernhard Bukovc, Chairman of the Postal Innovation Platform with participation from Michael Zayonc, Founder, Plug and Play Supply Chain at Plug and Play Tech Center.
Whether you're looking for your next investment opportunity or simply want to learn more about the next big thing in logistics, we're sure you'll find this new session fascinating.
WMX Americas will take place at the Miami Marriott Biscayne Bay, 10 – 12 February 2019.
Book your place at WMX Americas today and come and hear from some of the most innovative startups changing the face of the postal and logistics sector!
Subscribe to free email updates from #WMXAmericas and you will receive the latest speaker news, sponsor updates and conference offers right to your inbox.
Oops! We could not locate your form.
Any content including images and recordings taken at the event remain the property of Triangle - any sharing will require our written permission.