Sponsor Announcement: ZigZag

ZigZag provides a retailer branded returns portal that links directly from the returns page on your website. Our software makes intelligent decisions, knowing the most route-efficient ZigZag warehouse to send the return to, so we can consolidate, resell or refulfil to another customer.
By using the ZigZag returns platform, you can save money on returns, customers can get faster refunds, and stock will be back in the supply chain and available for sale more quickly.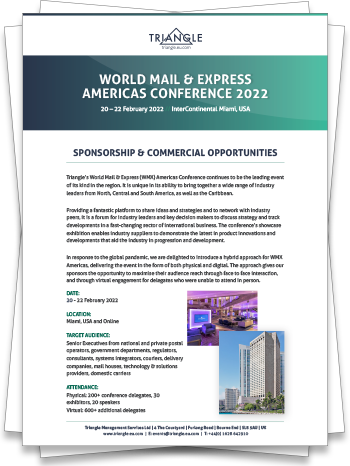 WMX Americas is taking place in Miami, from 13 – 15 February 2023. Visit www.wmxamericas.com for more information. Want to speak at WMX Americas? Answer our Call for Papers.
Subscribe to free email updates from #WMXAmericas and you will receive the latest speaker news, sponsor updates and conference offers right to your inbox.
Oops! We could not locate your form.
Any content including images and recordings taken at the event remain the property of Triangle - any sharing will require our written permission.