SPEAKER ANNOUNCEMENT – ALEXANDER SCHUETT. VICE PRESIDENT – DHL CONSULTING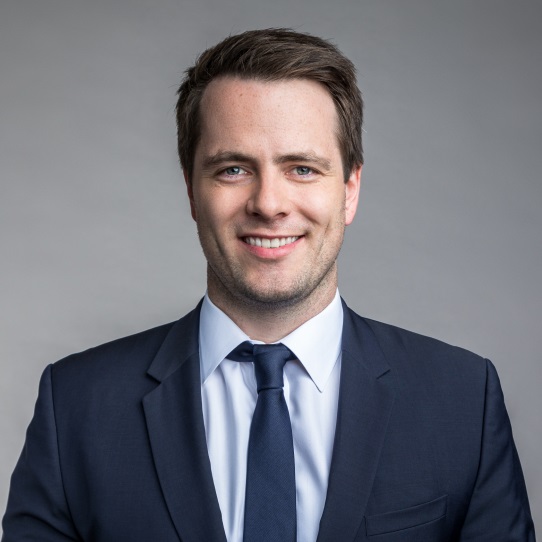 ALEXANDER SCHUETT
Vice President
DHL Consulting
Alexander Schuett is Vice President at DHL Consulting in the Americas region, responsible for projects across the continent for all parts of DPDHL's business and external clients. With close to a decade of experience in Management Consulting with focus on the logistics industry, Alex has been an active contributor of the increasing focus on sustainability in the Post & Parcel sector.
Alex is part of the global management team of DHL Consulting, an independent management consultancy dedicated to creating value for Deutsche Post DHL Group, its customers and external companies that seek to improve their supply chain performance. In recent years sustainability has taken an increasingly large share of focus and projects span across the value chain of Post & Parcel businesses.
In 2021, Alex relocated to the US to take over the role of regional Office Head for DHL Consulting next to his global responsibility for DHL Consulting's external Strategic Logistics Consulting offering. He holds a M.Sc. in Corporate Development and a CEMS Masters in International Management of the University of Cologne, Germany.
Alex is married, has two little boys and lives with his family in South Florida since their move from Germany in 2021.
WMX Americas is taking place in Miami, from 13 – 15 February 2023. Visit www.wmxamericas.com for more information. Want to speak at WMX Americas? Answer our Call for Papers.
Subscribe to free email updates from #WMXAmericas and you will receive the latest speaker news, sponsor updates and conference offers right to your inbox.
Oops! We could not locate your form.
Any content including images and recordings taken at the event remain the property of Triangle - any sharing will require our written permission.