Below you will see a sample of our attendees for 2018. More delegates are signing up every day so make sure you check back often to see who else will be joining us in Miami…
| Position | Company |
| --- | --- |
| Partnership Director | 4PX |
| Overseas Business Development Manager | 4PX |
| Co-Owner | A2B |
| Global Managing Director, Post & Parcel Industry | Accenture |
| President | Access Worldwide |
| Director of IT | Access Worldwide |
| Chief Operating Officer | Aeropost |
| CEO | Air City Post |
| COO | Air City Post |
| Vice President Transportation Services Europe | Amazon |
| Postmaster General | Antiguan and Barbuda Post Office |
| VP, Business Managament | APC Postal Logistics LLC |
| COO | APC Postal Logistics LLC |
| Managing Director | Aprisa Express |
| Director, International Client Relations | Aprisa Express |
| Country Manager – Mexico | Aprisa Express |
| Business Development | Aprisa Express |
| CEO | Asendia USA |
| Vice President Ecommerce and Commercial Services | Asendia USA |
| Wholesale Operations and Customer Service Manager | Asendia USA |
| Sr. Vice President, Operations and Customer Service | Asendia USA |
| Member of the Management Board – Mail and Branch Network | Austria Post |
| CEO | Bell and Howell International Ltd |
| Director of AIDC Solutions | Bixolon Global |
| Senior Manager, North America Sales | Bixolon Global |
| Executive Director, Global Sales | Bixolon Global |
| Global Key Account Management / Business Development Logistics | Bizerba |
| Vice President – Industrial | Bizerba |
| CEO | Boxeway |
| Marketing & Operations Specialist | Bringer Air Cargo |
| TBC | Bringer Air Cargo |
| TBC | Bringer Air Cargo |
| Head of International and National Sales | Cacesa Express |
| Director of Global Strategy | Canada Post |
| MD | CC Collect |
| CEO | CCL |
| Managing Director | CCL |
| President | Citilogistics |
| Director, Business Development | Citilogistics |
| Business Development Manager | Citipost Mail Ltd |
| TBC | Coordinadora Mercantil |
| Facilitador General | Coordinadora Mercantil |
| Head of Parcels, Ecommerce & International Business | Correios de Brazil |
| Vice President of Logistics and Parcels | Correios de Brazil |
| CEO | Correos de Brazil |
| President | Correos de Costa Rica |
| International Key Account Manager | Correos Spain |
| International Deputy Director | Correos Spain |
| Senior Legal, Regulatory Policy Advisor | Bureau Telecommunication & Post |
| Chief Operating Officer | Bureau Telecommunication & Post |
| Chief Executive Officer | Bureau Telecommunication & Post |
| CEO | CPost International NV |
| Supervisory Board Member | CPost International NV |
| Director Business Development | CPost International NV |
| Manager Business Development | CPost International NV |
| CEO | CPS International |
| COO | CPS International |
| Chief Executive Officer | D.E.S |
| Sales Director | Dai Post |
| CEO | Dai Post |
| President | Delivery Net |
| VP, Domestic Product Management | DHL eCommerce |
| Director – Head of Global Distribution | DHL eCommerce |
| Founder | Diaz Trade Law |
| Vice President | Direct Link Worldwide Inc |
| Director, DC Operations | Distribution Management |
| Domestic and International Freight Coordinator | Distribution Management |
| VP, Supply Chain | DM Fulfillment |
| Business Development | Engineering Innovation, Inc |
| Managing Director | Esquire Express India Pte Ltd |
| Air & Sea Director | Europa Worldwide Group |
| Branch Manager and Line Haul Development | Europa Worldwide Group |
| E-Commerce Strategist | FedEx Express |
| Sr. Marketing Analyst | FedEx Express |
| Director of Operations | Flexible International Mail Systems |
| Director of Sales | Fraser Freight |
| TBC | GBI Sorters |
| TBC | GBI Sorters |
| TBC | GBI Sorters |
| TBC | GBI Sorters |
| Managing Director | GEPS |
| Managing Director Sales and Finance Partner | GEPS |
| Vice President Customer Service | GEPS |
| Vice President Postal Affairs | Globegistics, Inc |
| Vice President Commercial Affairs | Globegistics, Inc |
| Director | Globegistics, Inc |
| President & CEO | Globegistics, Inc |
| Co CEO | Grupo Logístico Andreani |
| Director | Grupo Logístico Andreani |
| Co-Founder | Happy Returns |
| Managing Director | HICS |
| VP MailPlus | IBC Inc |
| VP Global Sales | IBC Inc |
| LCB | IBC Inc |
| CEO | IBC Inc |
| Executive Director | IMAG |
| Vice President, Commercial and Postal Affairs | IMEX Global Solutions |
| Director | IMN International Mail Net GmbH |
| Marketing & Sales | Inform GmbH |
| Senior Consultant | Inform GmbH |
| Director of Business Development | International Bridge |
| CEO | International Bridge |
| TBC | International Bridge |
| Director – Operations/Logistics | International Delivery Solutions |
| Business Development | International Logistics Solutions |
| Business Development | International Logistics Solutions |
| Executive Vice President | International Logistics Solutions |
| Global Accounts Manager | Interpost Ltd |
| Managing Director | Interpost Ltd |
| Head of Technology Service Management | IPC |
| Director, Technology | IPC |
| Director, International | Jersey Post Global Logistics |
| Head of International Development | Jersey Post Global Logistics |
| International – IT | Jersey Post Global Logistics |
| Head of International Development | Jersey Post Global Logistics |
| Chief Executive | Jersey Post Group |
| Head of Commercial Strategy | Jersey Post Group |
| Head of Marketing | Jersey Post Group |
| President | Jet Worldwide |
| Head of Business Unit KePol Logistics Solutions | KEBA |
| International Key Account Manager | KEBA |
| Managing Director | KMUK |
| President | L5 |
| Chief Strategy Officer | L5 |
| President Parcel Services | L5 |
| GM of Network Operations Americas | Landmark Global |
| Senior Operations Network Analyst | Landmark Global |
| Manager, Wholesale | Landmark Global/BPI |
| Commercial Director | LetterPack Ukraine |
| General Manager LatinAmerica & Caribe | Mailmax Solutions |
| President | Mailmax Solutions |
| Managing Director | MD Media Group |
| Head of Distribution Management | MD Media Group |
| Founder and Director | MetaPack |
| VP and GM, USA | MetaPack |
| Director of Account Management | MetaPack |
| Product Manager, USA | MetaPack |
| CEO | MHI |
| Head of Distribution and Logistics | MHI |
| Directora de Universalizacion del Servicio Postal y Servicios de Valor Agregado | Ministerio de Modernizacion |
| President and CEO | OCA |
| Commercial Director | OCA |
| Marketing Director | OCA |
| E-Commerce Manager | OCA |
| Logistics and Retail Development Director | OCA |
| Director – International | On Demand Mail Services |
| Group CEO | One World Express |
| Managing Director | One World Express |
| Founder and CEO | openPricer |
| President | Pakya |
| VP, Postal Automation | Parascript, LLC |
| Group CEO | Parcel Monkey |
| COO | Parcel Monkey |
| CTO | Parcel Monkey |
| Board Advisor | Parcel Monkey |
| Coach | Parcel Monkey |
| Sales Director, Partner Development – Ecommerce Shipping | Pitney Bowes |
| Vice President, Partner Success & Channel Sales | Pitney Bowes |
| Senior Director, Partner Development | Pitney Bowes |
| Vice President, Enterprise Innovation | Pitney Bowes |
| Director | Post Aruba |
| Supervisor E-Post | Post Aruba |
| Head, Marketing | Post Aruba |
| Director | Posta Kenya |
| Director Procurement & IRD | PostNL |
| Head of PRIME | PRIME |
| Founder, CSO | PUDO Inc |
| CEO | Rebound Returns |
| International Sales Manager | Redpack |
| Director of Marketing | Routesmart Technologies Inc |
| Strategic Channel Sales Manager | RR Donnelley |
| Business & Product Development | RRD Logistics Solutions |
| Vice President Operations | RRD Logistics Solutions |
| Commercial Manager | RRD Logistics Solutions |
| Vice President | RRD Logistics Solutions |
| President | Saudi Post |
| VP Investment | Saudi Post |
| Product Manager | Saudi Post |
| President | SCM |
| General Director | SCM |
| Director of InterGovernmental and International Relations | SCM |
| Executive Manager | Servientrega |
| Operations Manager | Servientrega |
| General Manager | Sitma |
| Product Manager | Sitma |
| Area & Product Manager | Sitma |
| President & CEO | Sky Postal |
| Managing Director Americas | Spring GDS |
| Group Managing Director Spring | Spring GDS |
| Routing & Distribution Manager | Spring GDS |
| Global Business Development | Stamps/Endicia |
| Sr. Global Product Marketing Manager | Stamps/Endicia |
| Founder | StaTwig |
| General Manager | TransExpress |
| Marketing | TransExpress |
| Customer Service | TransExpress |
| Director of Corporate Development | TransGroup Global Logistics Inc |
| Events Manager | Triangle Management Services |
| Managing Director, Media & Events | Triangle Management Services |
| Senior Business Development | Triangle Management Services |
| Chief Executive | Triangle Management Services |
| Director, Mail | Triangle Management Services |
| Director, Research & Consultancy | Triangle Management Services |
| Vice President Cargo Sales (Americas) | Turkish Cargo |
| Cargo Operations Coordination Manager, The Americas | Turkish Cargo |
| TBC | Turkish Cargo |
| Cargo Manager | Turkish Cargo |
| Specialist | Turkish Cargo |
| Regional Cargo Marketing Manager | Turkish Cargo |
| Managing Director | UKP Worldwide |
| Director of Marketing, UPS Americas Region | UPS |
| Senior Vice President, UPS Global Public Affairs | UPS |
| | |
| Managing Director | Ursa Major Associates |
| Senior Vice President Sales and Customer Relations | USPS |
| Director, Global Business Solutions | USPS |
| Managing Director, Global Business | USPS |
| Executive Director, International Sales | USPS |
| International Product Manager | USPS |
| Specialist, Global and Digital | USPS-OIG |
| Government Relations | USPS-OIG |
| Audit Manager | USPS-OIG |
| Owner | Vogel Logistics Solutions LLC |
| Chief Commercial Officer | West Atlantic |
| Director of International | Whistl |
| Business Development Director, International | Whistl |
| Managing Director International | wnDirect Ltd |
| Strategic Sales Director | Yodel |
| Marketing Specialist | Zipplin |
| Operations Manager | Zipplin |
| TBC | Zipplin |
| Position | Company |
| --- | --- |
| Partnership Director | 4PX |
| Overseas Business Development Manager | 4PX |
| Co-Owner | A2B |
| Global Managing Director, Post & Parcel Industry | Accenture |
| President | Access Worldwide |
| Director of IT | Access Worldwide |
| Chief Operating Officer | Aeropost |
| CEO | Air City Post |
| COO | Air City Post |
| Vice President Transportation Services Europe | Amazon |
| Postmaster General | Antiguan and Barbuda Post Office |
| VP, Business Managament | APC Postal Logistics LLC |
| COO | APC Postal Logistics LLC |
| Managing Director | Aprisa Express |
| Director, International Client Relations | Aprisa Express |
| Country Manager – Mexico | Aprisa Express |
| Business Development | Aprisa Express |
| CEO | Asendia USA |
| Vice President Ecommerce and Commercial Services | Asendia USA |
| Wholesale Operations and Customer Service Manager | Asendia USA |
| Sr. Vice President, Operations and Customer Service | Asendia USA |
| Member of the Management Board – Mail and Branch Network | Austria Post |
| CEO | Bell and Howell International Ltd |
| Director of AIDC Solutions | Bixolon Global |
| Senior Manager, North America Sales | Bixolon Global |
| Executive Director, Global Sales | Bixolon Global |
| Global Key Account Management / Business Development Logistics | Bizerba |
| Vice President – Industrial | Bizerba |
| CEO | Boxeway |
| Marketing & Operations Specialist | Bringer Air Cargo |
| TBC | Bringer Air Cargo |
| TBC | Bringer Air Cargo |
| Head of International and National Sales | Cacesa Express |
| Director of Global Strategy | Canada Post |
| MD | CC Collect |
| CEO | CCL |
| Managing Director | CCL |
| President | Citilogistics |
| Director, Business Development | Citilogistics |
| Business Development Manager | Citipost Mail Ltd |
| TBC | Coordinadora Mercantil |
| Facilitador General | Coordinadora Mercantil |
| Head of Parcels, Ecommerce & International Business | Correios de Brazil |
| Vice President of Logistics and Parcels | Correios de Brazil |
| CEO | Correos de Brazil |
| President | Correos de Costa Rica |
| International Key Account Manager | Correos Spain |
| International Deputy Director | Correos Spain |
| Senior Legal, Regulatory Policy Advisor | CPost International NV |
| Chief Operating Officer | CPost International NV |
| Chief Executive Officer | CPost International NV |
| CEO | CPost International NV |
| Supervisory Board Member | CPost International NV |
| Director Business Development | CPost International NV |
| Manager Business Development | CPost International NV |
| CEO | CPS International |
| COO | CPS International |
| Chief Executive Officer | D.E.S |
| Sales Director | Dai Post |
| CEO | Dai Post |
| President | Delivery Net |
| Vice President of Business Development | DHL eCommerce |
| Director – Head of Global Distribution | DHL eCommerce |
| Founder | Diaz Trade Law |
| Vice President | Direct Link Worldwide Inc |
| Director, DC Operations | Distribution Management |
| Domestic and International Freight Coordinator | Distribution Management |
| VP, Supply Chain | DM Fulfillment |
| Business Development | Engineering Innovation, Inc |
| Managing Director | Esquire Express India Pte Ltd |
| Air & Sea Director | Europa Worldwide Group |
| Branch Manager and Line Haul Development | Europa Worldwide Group |
| E-Commerce Strategist | FedEx Express |
| Sr. Marketing Analyst | FedEx Express |
| Director of Operations | Flexible International Mail Systems |
| Director of Sales | Fraser Freight |
| TBC | GBI Sorters |
| TBC | GBI Sorters |
| TBC | GBI Sorters |
| TBC | GBI Sorters |
| Managing Director | GEPS |
| Managing Director Sales and Finance Partner | GEPS |
| Vice President Customer Service | GEPS |
| Vice President Postal Affairs | Globegistics, Inc |
| Vice President Commercial Affairs | Globegistics, Inc |
| Director | Globegistics, Inc |
| President & CEO | Globegistics, Inc |
| Co CEO | Grupo Logístico Andreani |
| Director | Grupo Logístico Andreani |
| Co-Founder | Happy Returns |
| Managing Director | HICS |
| VP MailPlus | IBC Inc |
| VP Global Sales | IBC Inc |
| LCB | IBC Inc |
| CEO | IBC Inc |
| Executive Director | IMAG |
| Vice President, Commercial and Postal Affairs | IMEX Global Solutions |
| Director | IMN International Mail Net GmbH |
| Marketing & Sales | Inform GmbH |
| Senior Consultant | Inform GmbH |
| Director of Business Development | International Bridge |
| CEO | International Bridge |
| TBC | International Bridge |
| Director – Operations/Logistics | International Delivery Solutions |
| Business Development | International Logistics Solutions |
| Business Development | International Logistics Solutions |
| Executive Vice President | International Logistics Solutions |
| Global Accounts Manager | Interpost Ltd |
| Managing Director | Interpost Ltd |
| Head of Technology Service Management | IPC |
| Director, Technology | IPC |
| Director, International | Jersey Post Global Logistics |
| Head of International Development | Jersey Post Global Logistics |
| International – IT | Jersey Post Global Logistics |
| Head of International Development | Jersey Post Global Logistics |
| Chief Executive | Jersey Post Group |
| Head of Commercial Strategy | Jersey Post Group |
| Head of Marketing | Jersey Post Group |
| President | Jet Worldwide |
| Head of Business Unit KePol Logistics Solutions | KEBA |
| International Key Account Manager | KEBA |
| Managing Director | KMUK |
| President | L5 |
| Chief Strategy Officer | L5 |
| President Parcel Services | L5 |
| GM of Network Operations Americas | Landmark Global |
| Senior Operations Network Analyst | Landmark Global |
| Manager, Wholesale | Landmark Global/BPI |
| Commercial Director | LetterPack Ukraine |
| General Manager LatinAmerica & Caribe | Mailmax Solutions |
| President | Mailmax Solutions |
| Managing Director | MD Media Group |
| Head of Distribution Management | MD Media Group |
| Founder and Director | MetaPack |
| VP and GM, USA | MetaPack |
| Director of Account Management | MetaPack |
| Product Manager, USA | MetaPack |
| CEO | MHI |
| Head of Distribution and Logistics | MHI |
| Directora de Universalizacion del Servicio Postal y Servicios de Valor Agregado | Ministerio de Modernizacion |
| President and CEO | OCA |
| Commercial Director | OCA |
| Marketing Director | OCA |
| E-Commerce Manager | OCA |
| Logistics and Retail Development Director | OCA |
| Director – International | On Demand Mail Services |
| Group CEO | One World Express |
| Managing Director | One World Express |
| Founder and CEO | openPricer |
| President | Pakya |
| VP, Postal Automation | Parascript, LLC |
| Group CEO | Parcel Monkey |
| COO | Parcel Monkey |
| CTO | Parcel Monkey |
| Board Advisor | Parcel Monkey |
| Coach | Parcel Monkey |
| Sales Director, Partner Development – Ecommerce Shipping | Pitney Bowes |
| Vice President, Partner Success & Channel Sales | Pitney Bowes |
| Senior Director, Partner Development | Pitney Bowes |
| Vice President, Enterprise Innovation | Pitney Bowes |
| Director | Post Aruba |
| Supervisor E-Post | Post Aruba |
| Head, Marketing | Post Aruba |
| Director | Posta Kenya |
| Director Procurement & IRD | PostNL |
| Head of PRIME | PRIME |
| Founder, CSO | PUDO Inc |
| CEO | Rebound Returns |
| International Sales Manager | Redpack |
| Director of Marketing | Routesmart Technologies Inc |
| Strategic Channel Sales Manager | RR Donnelley |
| Business & Product Development | RRD Logistics Solutions |
| Vice President Operations | RRD Logistics Solutions |
| Commercial Manager | RRD Logistics Solutions |
| Vice President | RRD Logistics Solutions |
| President | Saudi Post |
| VP Investment | Saudi Post |
| Product Manager | Saudi Post |
| President | SCM |
| General Director | SCM |
| Director of InterGovernmental and International Relations | SCM |
| Executive Manager | Servientrega |
| Operations Manager | Servientrega |
| General Manager | Sitma |
| Product Manager | Sitma |
| Area & Product Manager | Sitma |
| President & CEO | Sky Postal |
| Managing Director Americas | Spring GDS |
| Group Managing Director Spring | Spring GDS |
| Routing & Distribution Manager | Spring GDS |
| TBC | Stamps.com/Endicia |
| TBC | Stamps.com/Endicia |
| Founder | StaTwig |
| General Manager | TransExpress |
| Marketing | TransExpress |
| Customer Service | TransExpress |
| Director of Corporate Development | TransGroup Global Logistics Inc |
| Events Manager | Triangle Management Services |
| Managing Director, Media & Events | Triangle Management Services |
| Senior Business Development | Triangle Management Services |
| Chief Executive | Triangle Management Services |
| Director, Mail | Triangle Management Services |
| Director, Research & Consultancy | Triangle Management Services |
| Vice President Cargo Sales (Americas) | Turkish Cargo |
| Cargo Operations Coordination Manager, The Americas | Turkish Cargo |
| TBC | Turkish Cargo |
| Cargo Manager | Turkish Cargo |
| Specialist | Turkish Cargo |
| Regional Cargo Marketing Manager | Turkish Cargo |
| Managing Director | UKP Worldwide |
| Director of Marketing, UPS Americas Region | UPS |
| Senior Vice President, UPS Global Public Affairs | UPS |
| CEO | Urbano Express Holdings LLC |
| Managing Director | Ursa Major Associates |
| Senior Vice President Sales and Customer Relations | USPS |
| Director, Global Business Solutions | USPS |
| Managing Director, Global Business | USPS |
| Executive Director, International Sales | USPS |
| International Product Manager | USPS |
| Specialist, Global and Digital | USPS-OIG |
| Government Relations | USPS-OIG |
| Audit Manager | USPS-OIG |
| Owner | Vogel Logistics Solutions LLC |
| Chief Commercial Officer | West Atlantic |
| Director of International | Whistl |
| Business Development Director, International | Whistl |
| Managing Director International | wnDirect Ltd |
| Strategic Sales Director | Yodel |
| Marketing Specialist | Zipplin |
| Operations Manager | Zipplin |
| TBC | Zipplin |
Register now
//

Book your place today
WMX Americas is the premier post and parcel conference of its kind in the Americas. Spaces are limited so secure your place today. 
Our Partners
//

WMX Americas 2018 Sponsors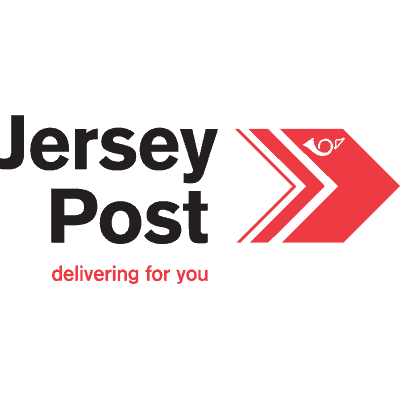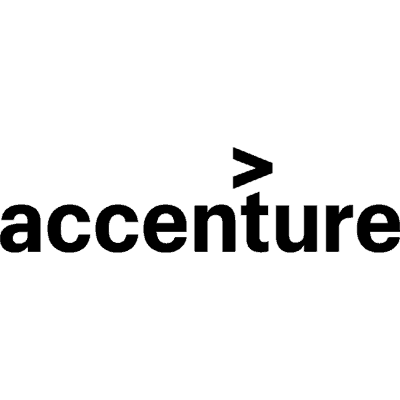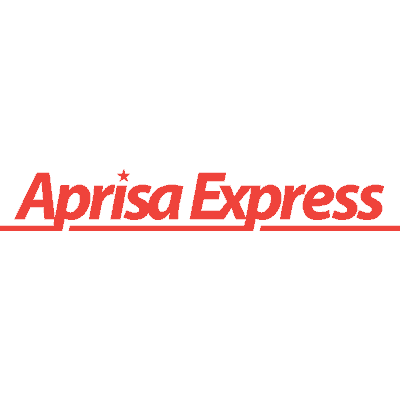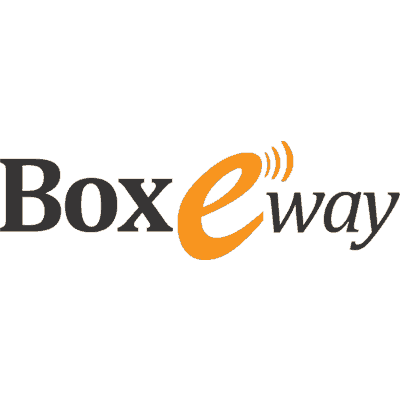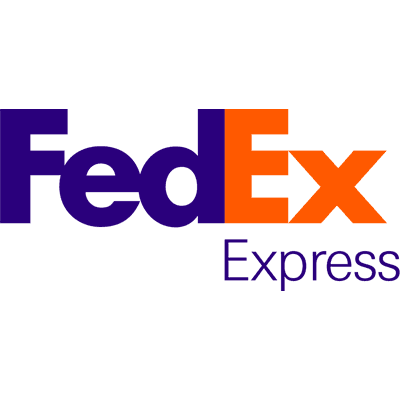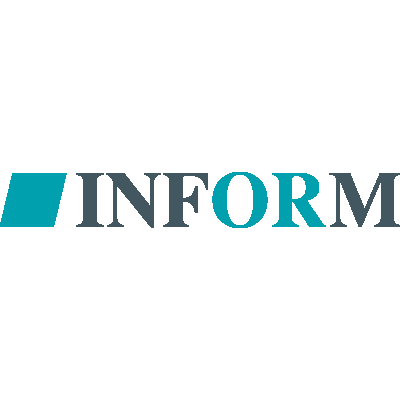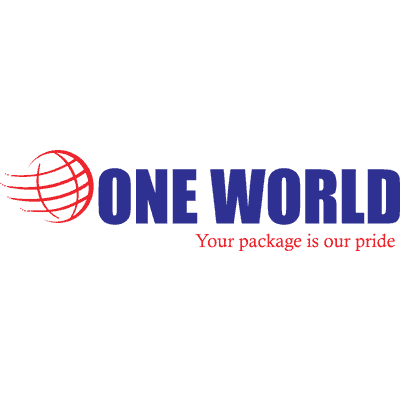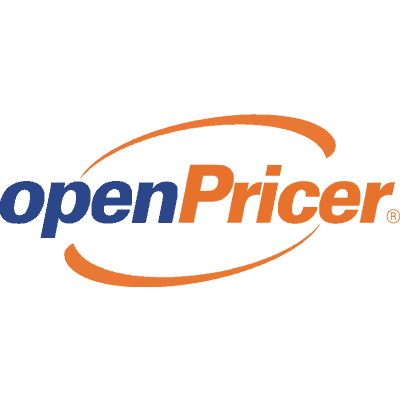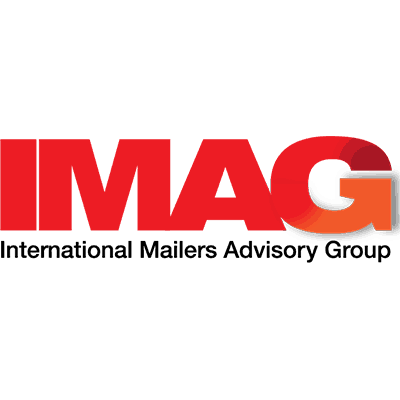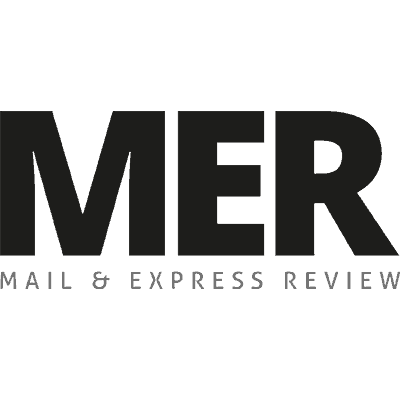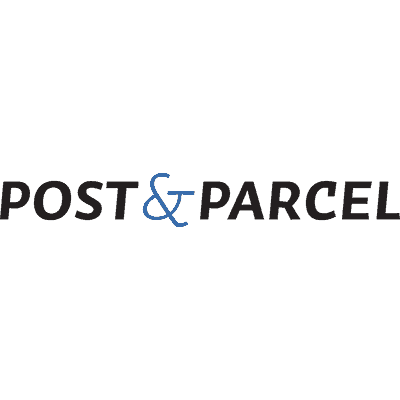 Stay Up To date
//

Subscribe to Updates
Subscribe to free email updates from #WMXAmericas and you will receive the latest speaker news, sponsor updates and conference offers right to your inbox.