WMX Americas 2018 Call for Papers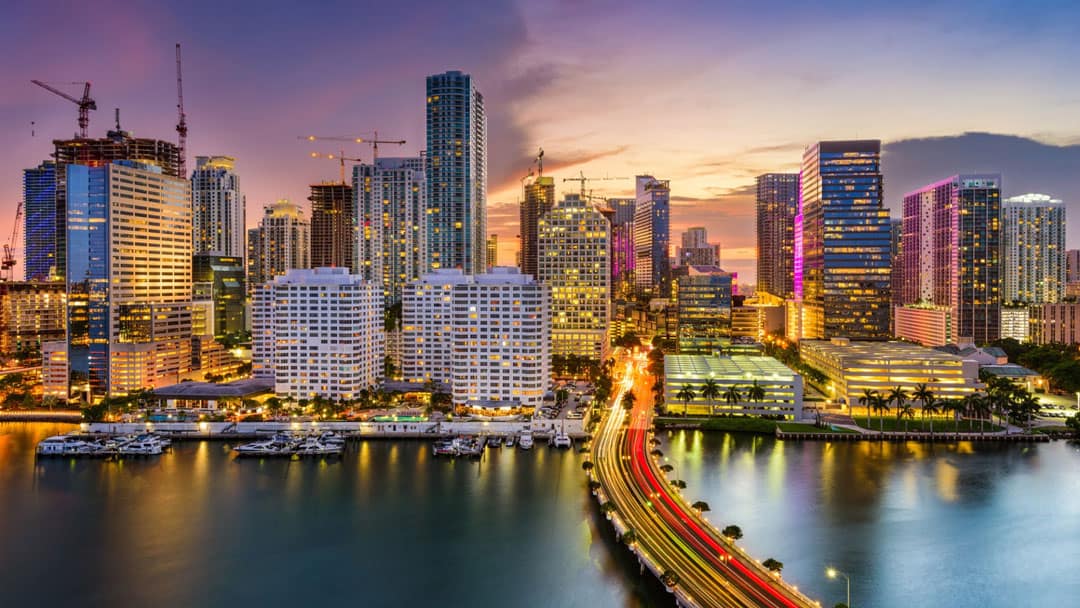 The World Mail & Express (WMX) Americas Conference is being held at the InterContinental Miami, USA on Sunday 25 to Tuesday 27 February 2018 . We're issuing an 'official call for papers' for expert speakers to share their knowledge on a variety of topics related to the mail and express industry.
WMX Americas is one of the most influential and inspiring post and parcel conferences in the Americas, typically attracting over 200 senior mail and express executives. This year's theme is Disrupt. Innovate. Deliver. and will explore and debate the disruption the industry faces, the opportunities from innovation, and the constant need to deliver—the product and the business plan. We're looking for speakers who can contribute to the following areas of discussion:
DISRUPTION
Topics might include the impacts of crowd sourced delivery models, mobile apps and the demand for more convenient deliveries looking at alternative delivery locations such as parcel lockers/shops, click and collect options at existing retailers etc. as well as faster deliveries.
INNOVATION
Topics might include the switch to electric and 'green' fuelled vehicles, self driving or autonomous vehicles, delivery by drones/robots, artificial intelligence in operational processes and sortation, 3D printing etc.
CROSS BORDER
Topics might include the growth of cross border e-commerce, global supply chains, updating operational systems, customs processes, policies on duties and taxes etc.
If you have expertise in any of these areas, then we would love to hear from you! And you don't have to be an operator within mail and express, we welcome perspectives from all manner of industries that intersect our own.
SUBMISSION GUIDELINES
To be considered for inclusion as a speaker, please forward a short, written brief to [email protected] covering:
What you would like to focus your presentation on
Who will be presenting
Which sector of our audience you think this presentation will be valuable to
Any additional information that you think is important
Submissions should be no longer than 200 words. If you have any questions please get in touch by email or call Holly on +44 (0)1628 642910.
We look forward to your submissions!
Stay Up To date
//

Subscribe to Updates
Subscribe to free email updates from #WMXAmericas and you will receive the latest speaker news, sponsor updates and conference offers right to your inbox.
<style><!-- [et_pb_line_break_holder] --> .etmc-input {<!-- [et_pb_line_break_holder] --> height: 40px; <!-- [et_pb_line_break_holder] --> font-family: open sans; <!-- [et_pb_line_break_holder] --> font-weight: 600; <!-- [et_pb_line_break_holder] --> border-radius: 4px; <!-- [et_pb_line_break_holder] --> border: none !important; <!-- [et_pb_line_break_holder] --> margin-right: 1% !important; <!-- [et_pb_line_break_holder] --> margin-bottom: 1% !important; <!-- [et_pb_line_break_holder] --> min-width: 256px; <!-- [et_pb_line_break_holder] --> max-width: 100%; <!-- [et_pb_line_break_holder] --> padding-left: 1% !important;<!-- [et_pb_line_break_holder] --> }<!-- [et_pb_line_break_holder] --> .etmc-subscribe {<!-- [et_pb_line_break_holder] --> width: 250px; <!-- [et_pb_line_break_holder] --> background-color: #ff9501; <!-- [et_pb_line_break_holder] --> padding: 9px; <!-- [et_pb_line_break_holder] --> font-family: Lato; <!-- [et_pb_line_break_holder] --> border: 1px solid #ff9501; <!-- [et_pb_line_break_holder] --> border-radius: 45px; <!-- [et_pb_line_break_holder] --> color: white; <!-- [et_pb_line_break_holder] --> font-size: 14px; <!-- [et_pb_line_break_holder] --> box-shadow: 0px 2px 10px rgba(0,0,0,0.3); <!-- [et_pb_line_break_holder] --> margin-top: 25px<!-- [et_pb_line_break_holder] --> }<!-- [et_pb_line_break_holder] --> <!-- [et_pb_line_break_holder] --></style><!-- [et_pb_line_break_holder] --><!-- [et_pb_line_break_holder] --><div id="mc_embed_signup"><!-- [et_pb_line_break_holder] --><form action="https://triangle.us14.list-manage.com/subscribe/post?u=fa6e513579c0afe87e72d62f9&id=21ab6af013&SIGNUP=WMXAmericas" method="post" id="mc-embedded-subscribe-form" name="mc-embedded-subscribe-form" class="validate form-inline" target="_blank" novalidate><!-- [et_pb_line_break_holder] --> <div id="mc_embed_signup_scroll"><!-- [et_pb_line_break_holder] --> <!-- [et_pb_line_break_holder] --> <!-- [et_pb_line_break_holder] --> <input type="text" value="" name="FNAME" class="required form-control etmc-input" id="mce-FNAME" placeholder="First Name*"><!-- [et_pb_line_break_holder] --><!-- [et_pb_line_break_holder] --> <!-- [et_pb_line_break_holder] --> <input type="text" value="" name="LNAME" class="required form-control etmc-input" id="mce-LNAME" placeholder="Last Name*"><!-- [et_pb_line_break_holder] --><!-- [et_pb_line_break_holder] --> <!-- [et_pb_line_break_holder] --> <input type="text" value="" name="COMPANY" class="form-control etmc-input" id="mce-COMPANY" placeholder="Company*"><!-- [et_pb_line_break_holder] --><!-- [et_pb_line_break_holder] --> <!-- [et_pb_line_break_holder] --> <input type="email" value="" name="EMAIL" class="required email form-control etmc-input" id="mce-EMAIL" placeholder="Email Address*"><!-- [et_pb_line_break_holder] --><!-- [et_pb_line_break_holder] --> <!-- [et_pb_line_break_holder] --><div style="display: none" class="mc-field-group input-group"><!-- [et_pb_line_break_holder] --> <strong>Triangle Media </strong><!-- [et_pb_line_break_holder] --> <ul><li><input type="checkbox" value="1" name="group[3049][1]" id="mce-group[3049]-3049-0"><label for="mce-group[3049]-3049-0">Post and Parcel Daily News Digest</label></li><!-- [et_pb_line_break_holder] --><li><input type="checkbox" value="2" name="group[3049][2]" id="mce-group[3049]-3049-1"><label for="mce-group[3049]-3049-1">Post and Parcel Weekly News Digest</label></li><!-- [et_pb_line_break_holder] --><li><input type="checkbox" value="2048" name="group[3049][2048]" id="mce-group[3049]-3049-2"><label for="mce-group[3049]-3049-2">Mail and Express Review Magazine</label></li><!-- [et_pb_line_break_holder] --><li><input type="checkbox" value="1024" name="group[3049][1024]" id="mce-group[3049]-3049-3"><label for="mce-group[3049]-3049-3">Third Party Content</label></li><!-- [et_pb_line_break_holder] --></ul><!-- [et_pb_line_break_holder] --></div><!-- [et_pb_line_break_holder] --><div style="display: none" class="mc-field-group input-group"><!-- [et_pb_line_break_holder] --> <strong>Triangle Events </strong><!-- [et_pb_line_break_holder] --> <ul><li><input type="checkbox" value="4" name="group[3545][4]" id="mce-group[3545]-3545-0"><label for="mce-group[3545]-3545-0">Europe, Middle East and Africa Events</label></li><!-- [et_pb_line_break_holder] --><li><input type="checkbox" value="8" name="group[3545][8]" id="mce-group[3545]-3545-1" Checked><label for="mce-group[3545]-3545-1">North and South America Events</label></li><!-- [et_pb_line_break_holder] --><li><input type="checkbox" value="16" name="group[3545][16]" id="mce-group[3545]-3545-2"><label for="mce-group[3545]-3545-2">Asia Pacific Events</label></li><!-- [et_pb_line_break_holder] --><li><input type="checkbox" value="64" name="group[3545][64]" id="mce-group[3545]-3545-3"><label for="mce-group[3545]-3545-3">Global Events</label></li><!-- [et_pb_line_break_holder] --><li><input type="checkbox" value="32" name="group[3545][32]" id="mce-group[3545]-3545-4"><label for="mce-group[3545]-3545-4">UK Events</label></li><!-- [et_pb_line_break_holder] --></ul><!-- [et_pb_line_break_holder] --></div><!-- [et_pb_line_break_holder] --><!-- [et_pb_line_break_holder] --> <div style="display: none" class="mc-field-group input-group"><!-- [et_pb_line_break_holder] --> <strong>Triangle Research </strong><!-- [et_pb_line_break_holder] --> <ul><li><input type="checkbox" value="128" name="group[3549][128]" id="mce-group[3549]-3549-0"><label for="mce-group[3549]-3549-0">Market Research</label></li><!-- [et_pb_line_break_holder] --></ul><!-- [et_pb_line_break_holder] --></div><!-- [et_pb_line_break_holder] --><!-- [et_pb_line_break_holder] --> <div style="display: none" class="mc-field-group input-group"><!-- [et_pb_line_break_holder] --> <strong>Triangle News </strong><!-- [et_pb_line_break_holder] --> <ul><li><input type="checkbox" value="256" name="group[3557][256]" id="mce-group[3557]-3557-0"><label for="mce-group[3557]-3557-0">News and Press Releases</label></li><!-- [et_pb_line_break_holder] --></ul><!-- [et_pb_line_break_holder] --></div><!-- [et_pb_line_break_holder] --> <!-- [et_pb_line_break_holder] --> <div id="mce-responses" class="clear"><!-- [et_pb_line_break_holder] --> <div class="response" id="mce-error-response" style="display:none"></div><!-- [et_pb_line_break_holder] --> <div class="response" id="mce-success-response" style="display:none"></div><!-- [et_pb_line_break_holder] --> </div> <!-- real people should not fill this in and expect good things - do not remove this or risk form bot signups--><!-- [et_pb_line_break_holder] --> <!-- [et_pb_line_break_holder] --> <div style="position: absolute; left: -5000px;" aria-hidden="true"><input type="text" name="b_fa6e513579c0afe87e72d62f9_21ab6af013" tabindex="-1" value=""></div><!-- [et_pb_line_break_holder] --> <!-- [et_pb_line_break_holder] --> <div class="clear"><input type="submit" value="SUBSCRIBE" name="subscribe" id="mc-embedded-subscribe " class="button etmc-subscribe"></div><!-- [et_pb_line_break_holder] --> </div><!-- [et_pb_line_break_holder] --></form><!-- [et_pb_line_break_holder] --></div>
<style><!-- [et_pb_line_break_holder] --> .etmc-input-mob {<!-- [et_pb_line_break_holder] --> height: 40px; <!-- [et_pb_line_break_holder] --> font-family: open sans; <!-- [et_pb_line_break_holder] --> font-weight: 600; <!-- [et_pb_line_break_holder] --> border-radius: 4px; <!-- [et_pb_line_break_holder] --> border: none !important; <!-- [et_pb_line_break_holder] --> margin-right: 1% !important; <!-- [et_pb_line_break_holder] --> margin-bottom: 3% !important; <!-- [et_pb_line_break_holder] --> width: 100%; <!-- [et_pb_line_break_holder] --> padding-left: 1% !important;<!-- [et_pb_line_break_holder] --> }<!-- [et_pb_line_break_holder] --> .etmc-subscribe {<!-- [et_pb_line_break_holder] --> width: 250px; <!-- [et_pb_line_break_holder] --> background-color: #ff9501; <!-- [et_pb_line_break_holder] --> padding: 9px; <!-- [et_pb_line_break_holder] --> font-family: Lato; <!-- [et_pb_line_break_holder] --> border: 1px solid #ff9501; <!-- [et_pb_line_break_holder] --> border-radius: 45px; <!-- [et_pb_line_break_holder] --> color: white; <!-- [et_pb_line_break_holder] --> font-size: 14px; <!-- [et_pb_line_break_holder] --> box-shadow: 0px 2px 10px rgba(0,0,0,0.3); <!-- [et_pb_line_break_holder] --> margin-top: 25px<!-- [et_pb_line_break_holder] --> }<!-- [et_pb_line_break_holder] --> <!-- [et_pb_line_break_holder] --></style><!-- [et_pb_line_break_holder] --><!-- [et_pb_line_break_holder] --><div id="mc_embed_signup"><!-- [et_pb_line_break_holder] --><form action="https://triangle.us14.list-manage.com/subscribe/post?u=fa6e513579c0afe87e72d62f9&id=21ab6af013&SIGNUP=WMXAmericas" method="post" id="mc-embedded-subscribe-form" name="mc-embedded-subscribe-form" class="validate form-inline" target="_blank" novalidate><!-- [et_pb_line_break_holder] --> <div id="mc_embed_signup_scroll"><!-- [et_pb_line_break_holder] --> <!-- [et_pb_line_break_holder] --> <!-- [et_pb_line_break_holder] --> <input type="text" value="" name="FNAME" class="required form-control etmc-input-mob" id="mce-FNAME" placeholder="First Name*"><!-- [et_pb_line_break_holder] --><!-- [et_pb_line_break_holder] --> <!-- [et_pb_line_break_holder] --> <input type="text" value="" name="LNAME" class="required form-control etmc-input-mob" id="mce-LNAME" placeholder="Last Name*"><!-- [et_pb_line_break_holder] --><!-- [et_pb_line_break_holder] --> <!-- [et_pb_line_break_holder] --> <input type="text" value="" name="COMPANY" class="form-control etmc-input-mob" id="mce-COMPANY" placeholder="Company*"><!-- [et_pb_line_break_holder] --><!-- [et_pb_line_break_holder] --> <!-- [et_pb_line_break_holder] --> <input type="email" value="" name="EMAIL" class="required email form-control etmc-input-mob" id="mce-EMAIL" placeholder="Email Address*"><!-- [et_pb_line_break_holder] --><!-- [et_pb_line_break_holder] --> <!-- [et_pb_line_break_holder] --><div style="display: none" class="mc-field-group input-group"><!-- [et_pb_line_break_holder] --> <strong>Triangle Media </strong><!-- [et_pb_line_break_holder] --> <ul><li><input type="checkbox" value="1" name="group[3049][1]" id="mce-group[3049]-3049-0"><label for="mce-group[3049]-3049-0">Post and Parcel Daily News Digest</label></li><!-- [et_pb_line_break_holder] --><li><input type="checkbox" value="2" name="group[3049][2]" id="mce-group[3049]-3049-1"><label for="mce-group[3049]-3049-1">Post and Parcel Weekly News Digest</label></li><!-- [et_pb_line_break_holder] --><li><input type="checkbox" value="2048" name="group[3049][2048]" id="mce-group[3049]-3049-2"><label for="mce-group[3049]-3049-2">Mail and Express Review Magazine</label></li><!-- [et_pb_line_break_holder] --><li><input type="checkbox" value="1024" name="group[3049][1024]" id="mce-group[3049]-3049-3"><label for="mce-group[3049]-3049-3">Third Party Content</label></li><!-- [et_pb_line_break_holder] --></ul><!-- [et_pb_line_break_holder] --></div><!-- [et_pb_line_break_holder] --><div style="display: none" class="mc-field-group input-group"><!-- [et_pb_line_break_holder] --> <strong>Triangle Events </strong><!-- [et_pb_line_break_holder] --> <ul><li><input type="checkbox" value="4" name="group[3545][4]" id="mce-group[3545]-3545-0"><label for="mce-group[3545]-3545-0">Europe, Middle East and Africa Events</label></li><!-- [et_pb_line_break_holder] --><li><input type="checkbox" value="8" name="group[3545][8]" id="mce-group[3545]-3545-1" Checked><label for="mce-group[3545]-3545-1">North and South America Events</label></li><!-- [et_pb_line_break_holder] --><li><input type="checkbox" value="16" name="group[3545][16]" id="mce-group[3545]-3545-2"><label for="mce-group[3545]-3545-2">Asia Pacific Events</label></li><!-- [et_pb_line_break_holder] --><li><input type="checkbox" value="64" name="group[3545][64]" id="mce-group[3545]-3545-3"><label for="mce-group[3545]-3545-3">Global Events</label></li><!-- [et_pb_line_break_holder] --><li><input type="checkbox" value="32" name="group[3545][32]" id="mce-group[3545]-3545-4"><label for="mce-group[3545]-3545-4">UK Events</label></li><!-- [et_pb_line_break_holder] --></ul><!-- [et_pb_line_break_holder] --></div><!-- [et_pb_line_break_holder] --><!-- [et_pb_line_break_holder] --> <div style="display: none" class="mc-field-group input-group"><!-- [et_pb_line_break_holder] --> <strong>Triangle Research </strong><!-- [et_pb_line_break_holder] --> <ul><li><input type="checkbox" value="128" name="group[3549][128]" id="mce-group[3549]-3549-0"><label for="mce-group[3549]-3549-0">Market Research</label></li><!-- [et_pb_line_break_holder] --></ul><!-- [et_pb_line_break_holder] --></div><!-- [et_pb_line_break_holder] --><!-- [et_pb_line_break_holder] --> <div style="display: none" class="mc-field-group input-group"><!-- [et_pb_line_break_holder] --> <strong>Triangle News </strong><!-- [et_pb_line_break_holder] --> <ul><li><input type="checkbox" value="256" name="group[3557][256]" id="mce-group[3557]-3557-0"><label for="mce-group[3557]-3557-0">News and Press Releases</label></li><!-- [et_pb_line_break_holder] --></ul><!-- [et_pb_line_break_holder] --></div><!-- [et_pb_line_break_holder] --> <!-- [et_pb_line_break_holder] --> <div id="mce-responses" class="clear"><!-- [et_pb_line_break_holder] --> <div class="response" id="mce-error-response" style="display:none"></div><!-- [et_pb_line_break_holder] --> <div class="response" id="mce-success-response" style="display:none"></div><!-- [et_pb_line_break_holder] --> </div> <!-- real people should not fill this in and expect good things - do not remove this or risk form bot signups--><!-- [et_pb_line_break_holder] --> <!-- [et_pb_line_break_holder] --> <div style="position: absolute; left: -5000px;" aria-hidden="true"><input type="text" name="b_fa6e513579c0afe87e72d62f9_21ab6af013" tabindex="-1" value=""></div><!-- [et_pb_line_break_holder] --> <!-- [et_pb_line_break_holder] --> <div class="clear"><input type="submit" value="SUBSCRIBE" name="subscribe" id="mc-embedded-subscribe " class="button etmc-subscribe"></div><!-- [et_pb_line_break_holder] --> </div><!-- [et_pb_line_break_holder] --></form><!-- [et_pb_line_break_holder] --></div>
Every now and then, Triangle (the conference organisers) would like to send you information that delivers, develops and promotes our products and services that are relevant to you. Submitting your details tells us that you're OK with this and you also agree to our privacy policy and cookie policy. You can, of course, opt out of these communications at any time.