Jersey Post Global Logistics continue their premium sponsorship for WMX Americas & Asia 2019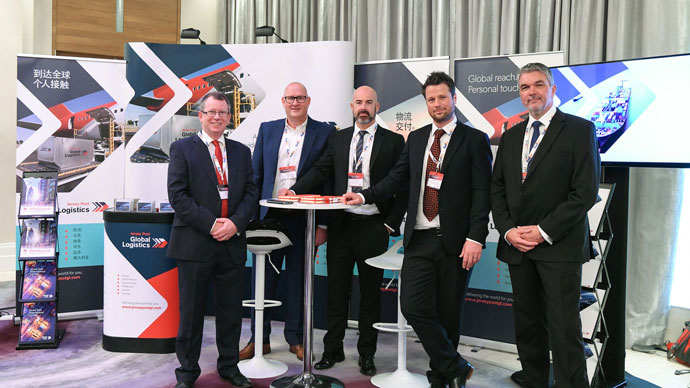 After a highly successful campaign sponsoring the World Mail & Express (WMX) Americas and World Mail & Express Asia conferences in 2018, Jersey Post Global Logistics have announced their continued sponsorship for the events in 2019.
Part of Jersey Post, the postal authority for Jersey and Channel Islands, Jersey Post Global Logistics offers a range of international services to clients around the world. The WMX Americas and WMX Asia events have served as the ideal platform to launch this worldwide logistics business.
Speaking after the recent WMX Asia conference in Hong Kong, David McGrath, Head of Marketing at Jersey Post commented "The WMX Conferences have been hugely beneficial to the successful launch of Jersey Post Global Logistics (JPGL) in 2018. The conferences were not only a very valuable learning experience, our sponsorship has put us in front of some of the most senior players in the global logistics market, essentially putting the JPGL brand in front of exactly the people we needed to meet. We're very pleased to continue our relationship with the events and see them as an integral part of our ambitious growth strategy in 2019."
Tom Ross-Joannou, Managing Director Media & Events at Triangle (The conference organisers) said: "We are delighted to announce Jersey Post Global Logistics as an on-going premium sponsor for our Americas and Asia conferences in 2019. The WMX conferences are a proven route to the key players in the global delivery market, attracting over 600 senior post and parcel executives every year. Coming on board for 2019 is a great testament to our hard work and we're very excited to continue to deliver value for Jersey Post for the future."
The World Mail & Express Americas Conference is taking place on 10 – 12 February 2019 in Miami, USA. The World Mail & Express Asia Conference will take place around September 2019 in a location to be announced shortly. For more information visit www.wmxamericas.com or www.wmxasia.com respectively.
Subscribe to free email updates from #WMXAmericas and you will receive the latest speaker news, sponsor updates and conference offers right to your inbox.
Oops! We could not locate your form.
Any content including images and recordings taken at the event remain the property of Triangle - any sharing will require our written permission.