Exhibitor Announcement: ID Mail Systems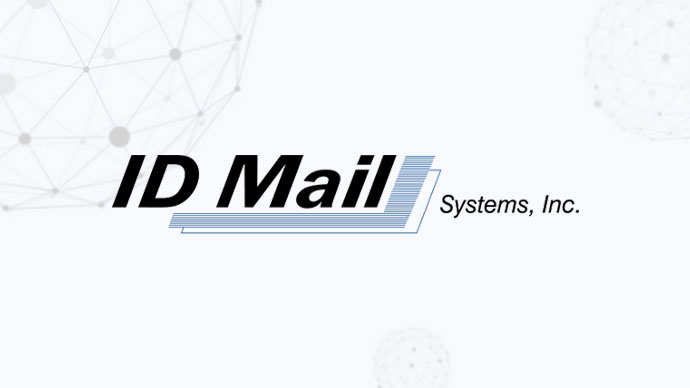 We are very pleased to announce that ID Mail Systems will be joining the World Mail & Express Americas Conference (WMX Americas) 2019 as an Exhibitor.
Incorporated in 1997, ID Mail Systems, Inc designs and manufactures innovative mail processing solutions for domestic presort automation, international mailing, postal operator and private deliver automation as well as corporate and governmental incoming mail processing. From its headquarters in Middletown, Connecticut, the company offers a variety of solutions from table top systems for low volume applications including semi-automated OCR handling of parcels, flats and M-Bags to large standard MLOCR systems for letter, flat and packet mail processing to custom designed solutions for special projects and applications. IT requirements are met with innovative solutions that are affordable yet integrate to existing customer systems. Project management, after sales service and ongoing support are all provided in a variety of methods depending on customer needs and budgets.
WMX Americas is taking place at the Miami Marriott Biscayne Bay (10 – 12 February 2019). Visit www.wmxamericas.com for more information. Interested in becoming an exhibitor? Find out more here.
Subscribe to free email updates from #WMXAmericas and you will receive the latest speaker news, sponsor updates and conference offers right to your inbox.
Oops! We could not locate your form.
Oops! We could not locate your form.
Any content including images and recordings taken at the event remain the property of Triangle - any sharing will require our written permission.