SPEAKER ANNOUNCEMENT – DERRICK STANFORD. VICE PRESIDENT, BUSINESS DEVELOPMENT – POSTMEDIA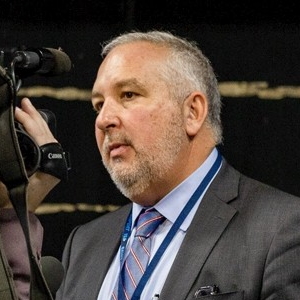 DERRICK STANFORD
VICE PRESIDENT, BUSINESS DEVELOPMENT
Postmedia
Derrick moved to Saint John in 2016 to join the Saint John Airport as President & CEO, where he led it through a steady period of growth and transformation. In 2021, he joined Brunswick News to foster the growth of the newly formed Parcel Delivery Division. Brunswick News was ultimately sold to Postmedia in 2022 where Derrick currently serves as Vice President of Business Development.
WMX Americas is taking place in Miami, from 13 – 15 February 2023. Visit www.wmxamericas.com for more information. Want to speak at WMX Americas? Answer our Call for Papers.
Subscribe to free email updates from #WMXAmericas and you will receive the latest speaker news, sponsor updates and conference offers right to your inbox.
Oops! We could not locate your form.
Any content including images and recordings taken at the event remain the property of Triangle - any sharing will require our written permission.