Our exclusive showcase exhibition brings together the best technology and service providers, as well as operators, who will be presenting the latest products and services available to the mail and express industry.

Doddle are pioneers in designing, developing and integrating customer fulfilment technology. From checkout to consumer & return to refund, Doddle helps carriers deliver best in class customer experiences. Our solutions have transformed the way customers collect and return their online shopping, ensuring carriers continue to meet the changing demands of shoppers. We have an exceptional background in dealing directly with shoppers and pioneering technology innovations that gives us a unique position in the delivery and returns arena. We know that it's not enough to simply offer technology – that's why we consult with carriers at every stage to understand their specific needs. Doddle works with some of the world's best loved brands like Australia Post, Amazon, ASOS, USPS and M&S, to name a few. We're headquartered in London, UK, with regional teams in Australia, US, Europe and the Middle East.

Engineering Innovation, Inc. (Eii) adapts automation to your processing environment. Using our expertise in parcel automation, Eii offers custom processing solutions for postal, consolidator, delivery, cross-border, fulfillment and reverse logistics applications. The key in the parcel processing space is agility, that is, the ability to address a wide range of needs in the logistics market: package sizes and weights, throughput, sorting, dimensioning, labeling, optical character recognition, and more. We call this Eii-Ability.
Flexibility: Manual and automated options configured to your processing environment
Scalability: We grow with your operation
Portability: Quickly deployed, implemented and trained
Profitability: Affordable solutions / Quick ROI

The International Mailers' Advisory Group (IMAG) is the premier representative of the U.S. international mailing sector. Our core mission is to address barriers to the efficient flow of information and goods across borders for those companies utilising postal services. IMAG represents a diverse community of consolidators, marketers, vendors and international mailing organisations.

Jersey Post Global Logistics is a trusted network providing safe, secure and speedy logistics solutions for businesses around the globe. Part of Jersey Post, the postal authority for Jersey, Channel Islands, Jersey Post Global Logistics offers a range of international services to clients around the world. These services are built on over 40 years' postal experience, and are provided through key global partners in order to successfully build and tailor international, bespoke services for a range of international customers.

Meest – an international group of companies with branches worldwide, today is one of the leading providers of worldwide delivery to Eastern Europe (Ukraine, Poland, Hungary, Czech and Slovak Republics, Hungary, Romania, Bulgaria, Croatia, Slovenia), Kazakhstan, Israel and CIS regions. We dare to say that we can provide you with the best services in every chain of the logistic process. From arranging the export of your goods until the last mile delivery – Transportation, Customs Solutions, Omni-channel LastMiles with Courier Service or PUDO, Cash on Delivery, Easy Returns and Buyers Refunds, Single Point of Integration.

Pitney Bowes®, a global ecommerce leader and partner of the USPS®, powers billions of transactions – physical and digital – in the connected and borderless world of commerce. Clients around the world, including 90 percent of the Fortune 500, rely on solutions, services and data from Pitney Bowes for all aspects of the customer journey including cross border ecommerce, marketplaces, shipping, location intelligence, mailing and more. Collaborating with the U.S Postal Service® allows Pitney Bowes to specialize in U.S. outbound and inbound USPS parcel, Priority Mail® and Parcel Select® services.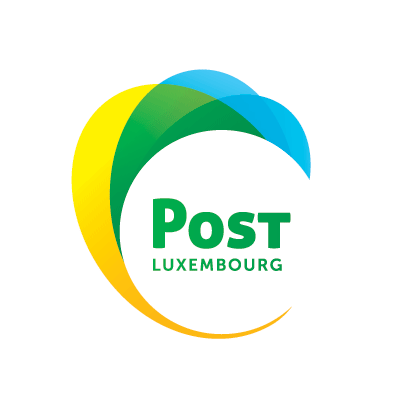 POST Luxembourg provides first class e-commerce cross border services into or out of the EU for numerous international marketplaces and merchants. The central location of Luxembourg combined with a solid infrastructure represent key success factors. In addition, POST Luxembourg's facilities are equipped with direct ramp access to one of the biggest airfreight airports in Europe and therefore reducing delivery lead times substantially.
POST Luxembourg offers competitive rates for tracked and semi-tracked delivery services as well as customs clearance activities for non-EU to EU B2C e-commerce shipments and vice versa. This guarantees green lane channels and is in compliance with EU VAT regulations for IOSS and non-IOSS shipments. In terms of international business development activities, POST Luxembourg has partnered with eCommerce Interconnect since 2017 allowing this success story to be written and to be ready for welcoming new customers.

RouteSmart Technologies enables parcel, postal, and home delivery operators around the globe to build more efficient routes. We offer fast, scalable cloud-based solutions for daily dynamic parcel routing, as well as software solutions for strategic route planning of your changing postal routes.

Stamps.com/Endicia is a technology company that helps businesses of any size maximize the efficiency of their shipping processes while reducing shipping costs. Our years of shipping experience and long-time partnership with the U.S. Postal Service enable us to provide the easiest and most efficient way to integrate low USPS rates into the workflow while providing the features and services necessary to solve fulfillment and shipping challenges. And, for businesses that want to grow internationally, we offer a global shipping and carrier service especially designed to simplify international shipping while providing features that cannot be found elsewhere.

TomTom is the leading independent location technology specialist, shaping mobility with highly accurate maps, navigation, real-time traffic info & services. We are on a mission to create the most innovative technologies to help shape tomorrow's mobility. We believe in keeping the world moving forward. Our vision is a safe, connected, autonomous world that is free of congestion and emissions.
The World Mail & Express Series brings together some of the biggest names in the delivery industry. Why not position your brand as a leader at America's premier delivery conference?